The Hancock-Henderson Quill, Inc.
---
Kicking Off 2023 Right – Eagle View Community Health System Names Courson As Permanent CEO
Oquawka, January 6, 2023 – Eagle View Community Health System's Board Chair has appointed Shannon Courson as the permanent Chief Executive Officer. An experienced business leader, Courson will succeed Edward Murphy and assume responsibilities immediately. Murphy resigned on October 31, 2022, and Courson has been Interim since.
An employee of Eagle View since 2008, Courson has worked many roles in the Federally Qualified Health Center including Grant Manager, Compliance Officer and most recently the Director of Human Resources and Administration. The knowledge and experience gained from these positions combined with her passion for the health and wellness of the community makes her the best choice to lead Eagle View.
"I am very grateful to the Board of Directors and staff for this amazing opportunity. Eagle View has held a special place in my heart for over 14 years. What an honor it is to be in the position that allows our vision for Eagle View to come to life with the help of an amazing team! I look forward to collaborating with old and new partners in the surrounding communities to ensure patients receive the services they desperately need. Eagle View has grown so much in the last 3 years and offers a variety of new services. I am very proud of our team here, and I am excited to see where this journey takes us. You never know where we will pop up next!" states Courson.
"As we reviewed candidates for the position, it became evident that Shannon's experience and proven leadership in our organization made her the best fit as our new Executive Director.
"Over the past 14 years, she's had the opportunity to work at all levels of operations and management within the organization, which gives her a unique perspective of what it takes for Eagle View Community Health System to grow and evolve in today's health care environment.", stated Brad Ray, Board Vice President.
Karen Cole, treasurer commented, "The Board is very excited and pleased with the choice of Shannon for Executive Director. In her fourteen years of employment at Eagle View, Shannon has proven time and time again that her passion and dedication is for the patients that we serve. As someone who truly embraces the mission and vision of our organization, we know that Shannon is the right choice to lead us as we expand our capacity to provide needed healthcare services to those in need."
Eagle View Community Health System is a Federally Qualified Health Center (FQHC) that provides quality and affordable medical, dental, behavioral health and substance use services across a five-county service area comprised of Henderson, Warren, Mercer and McDonough counties in Illinois and Des Moines County in Iowa. Eagle View believes that everyone should have access to these vital healthcare services regardless of their ability to pay.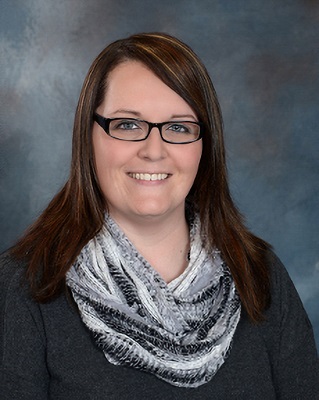 Since Shannon Courson was named CEO of Eagle View Health System, positive comments keep rolling in on Eagle View Facebook:
"She was always the one I wanted to see at the top! Excellent things are coming for Eagle View!"; "I can't wait to see what wonderful things are going to happen next! This is awesome!; Hard work pays off. Congrats!"; "Well deserved! Congrats Shannon!"
---