The Hancock-Henderson Quill, Inc.
---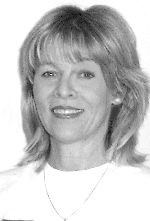 Make Mom's Day Simple
by Dessa Rodeffer
Quill Publisher/Owner
email: dessa@hcil.net
Happy Mother's Day to all the loving mothers out there!
I am sure you are telling your children, grown or not, that you don't need anything for Mothers Day. But, I have a few suggestions for those wanting to do something for someone who doesn't want to ask for anything for herself.
A few things that always bring a smile to my face is chocolate, any kind will do. It can be a Hersey bar or M&Ms, and flowers can make me smile, any kind will do, even a hand full of violets or an invite for dinner, any meal is okay, a phone call from those living far away, a Mothers Day card with a note, but the best is a surprise visit!
Moms are not needing big expensive gifts if you are thinking you need to spend a lot of money on her to let her know how much you care. Love is making a connection with positive words, a hug, your smile, sharing stories of your day, your job, your kids, a vacation or your latest project. Anything about your life is uplifting to a mom.
Mothers Day is a time to let her know you will never forget her, you'll never stop loving her, you really appreciate all she did for you, and that you still value her opinions by listening to her. Never mind her slowness, or her forgetfulness.
Yes, believe me, if you tell mom you are going to fix S'Mores after a wiener roast or grilling burgers in the yard, she will be tickled pink.
Making a mom smile merely takes recreating those special times when everyone was home and happy. Play games of any kind. Sing or dance in the kitchen as you cook.
Yes, even doing dishes can be fun when you are doing it with those you love.
---