The Hancock-Henderson Quill, Inc.
---
Take "The Quill" Along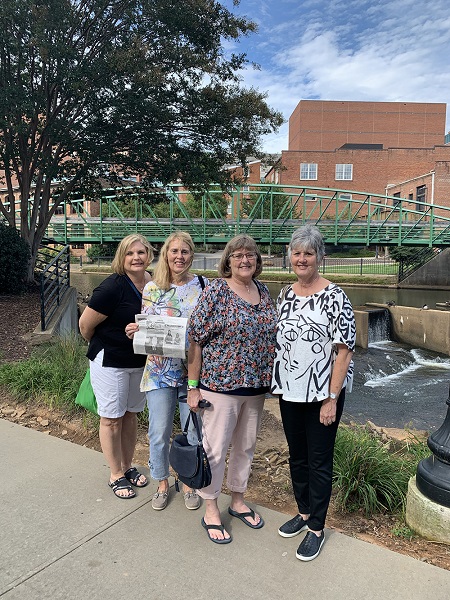 On Sunday, September 25, Lori Plath, Burlington, IA, formerly of Stronghurst, Janise Casteel and JoEllen Kirby of Roseville visited their Aunt, Cindy (VanArsdale) Vilardo, formerly of rural Raritan, at her home in Greenville, S.C. They enjoyed their tour of downtown Greenville and visit with Cindy. The "Torrance" girls were on a "sisters' trip" which included visits to The Ark Encounter, The Biltmore Estate in Asheville, N.C., Greenville, S.C., Charleston, S.C., Franklin and Nashville, TN. When you go on a trip, take "The Quill" along and have your picture taken with it and send it to us. Let's see where all "The Quill" can travel.
---