The Hancock-Henderson Quill, Inc.
---
Take "The Quill" Along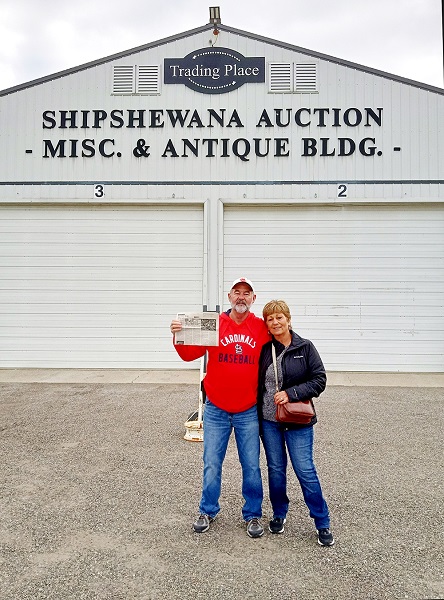 Roger Duffy, of Carthage, and his significant other, Marsha Cameron, were delighted to attend their last flea market of the season in Shipshewana, Indiana. The couple started their "junkin" season by spending 3 days in Brimfield, Massachusetts and then continued on the East coast to New Milford, Connecticut. Later they headed down to New Braumfels, Texas. Throughout all their trips they found some great items and were able to wheel and deal some bargains.
When you go on a trip, take "The Quill" along and have your picture taken with it and send it to us. Let's see where all "The Quill" can travel.
---