The Hancock-Henderson Quill, Inc.
---
EDITORIAL
by Dessa Rodeffer, Quill Publisher/Owner
June 9, 2021
Having six married children has brought a lot of blessings to Michael and me as we watch them raise their children and participate in some of the activities whenever we can.
I remember as a parent, wondering if I was doing anything right, guiding them in the right direction, was I too strict, too easy, encouraging them in the right ways, or will they understand the importance of the things we all try to teach them. It isn't easy as you say "no" when sometimes you wish you had said "yes" or times when we said "yes" when we wonder if they are mature enough to accomplish going off by themselves without us. Although graduation time is hard to let go and allow your child to move out and attend college or move into a job situation with their own place, it's a time to rejoice at all the accomplishments they've made thus far and to trust that they will find their way the same as you and I did. It can sometimes be a winding path, but that's the nice thing about family, they always have a support system of parents, or grandparents, or siblings and friends and community.
We have 24 grandchildren (the last born this week June 5th–Silas Rodeffer and excited he came on our "first born" grandchild's birthday–Drew Postle.) Of those 24, 4 have completed college or advanced schooling, (Drew, Ali, Matt E., and Caleb), 3 are presently in college (Hannah-SIU-Pharmacy, Emalee-KU-Research, Josh-U of Iowa), 1 just graduated college (Noah-SCAD), and 3 will be going to college this fall (Halee, Nate, and Sydney).
As Christians, we pray for God's protection and guidance that their focus is kept on Jesus and what Jesus would do. If they use wisdom and common sense with God as their guide, they can get through the toughest times.
My advice to our college bound teens is: "Seek after the plan God has made for you, for He's made each of you unique and for His purpose."
Congratulations to our four May 2021 graduates:
Sydney Jayne Andrews graduated from Grapevine Faith HS, TX, will attend SCAD/GA majoring in Film and Television with emphasis on Production Design;
Nathan Andrews who received his high school diploma at Waukee, IA will head for the University of Iowa to major in Pharmacy;
Halee Wood graduated at Illini West HS, Carthage will head for Carl Sandburg College in Galesburg to become an X-ray technician;
Noah Jayne Andrews received a college degree Summa cum laude at SCAD in Illustration w/emphasis in Entertainment Art. She hopes to continue studies at SCAD as she continues her work as a professional artist. Michael and I wish each of you the best.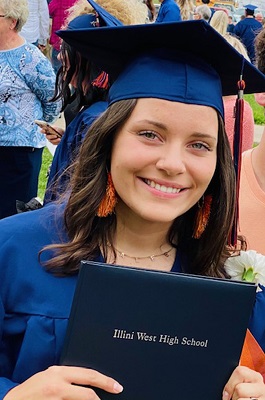 Halee Wood, Illini West graduate heads to Carl Sandburg/Galesburg.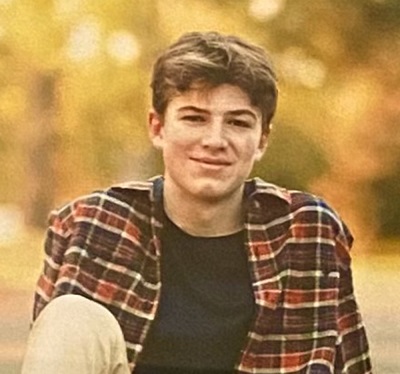 Nathan Andrews, Waukee HS grad, heads for University of Iowa in Iowa City where brother Josh attends.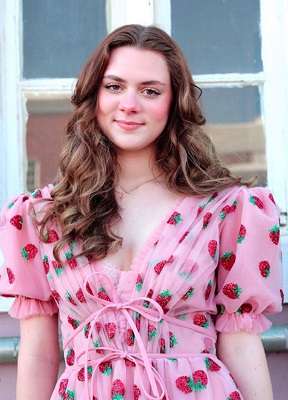 Sydney Jayne Andrews, Grapevine Christian School graduate, will attend SCAD in Savannah, GA.
Noah Jayne Andrews will continue studies at SCAD (Savannah College of Art and Design) in Savannah, Georgia.
---