The Hancock-Henderson Quill, Inc.
---
Newer Fire Truck Comes to La Harpe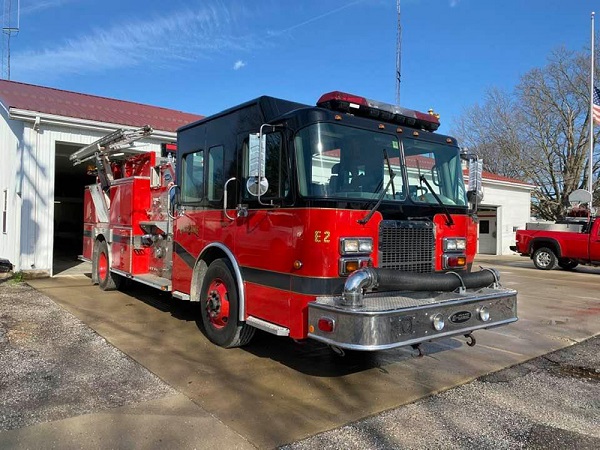 The $105,000 purchase of a used 17-year-old pumper truck with 70,000 miles was an excellent find for the La Harpe Fire District, bringing their fleet of 11 trucks more current.The truck was made ready Saturday and went out on its first structure fire this Tuesday night with at least six firemen on board.
When the department tried to get a FEMA grant for a new truck, it required them to get a bid, so they went to Alexis, IL was given a bid of between $400,000-$500,000, La Harpe Fire District Chief Jerry Brown said. "It was almost exactly like this one, but that was two years ago."
"We didn't get the grant and we couldn't afford a new truck ," Brown said, so the began looking in trade magazines and after two years, ran across this one.
LaHarpe Fire District Chief Jerry Brown said the 2004 Spartan truck had almost everything on it as the new one had they had priced. It came from a fire district that has enough tax money in a larger populated area in Georgia, Vermont who is able to update their department with brand new trucks regularly and also keep equipment in great shape.
Four firemen from the La Fire District flew to Burlington, Georgia on February 27th and drove the 30 miles to Vermont, GA where they inspected the firetruck. If it was found to be just as their fire chief had described they were approved to make the purchase.
The truck was as the fire chief had described, had been freshly painted, and the purchase was made. The $105,000 was partially paid with existing equipment funds of the district and partly with a 3-year note at the local bank making once-a-year payments.
The 2004 truck was hauled to La Harpe from Vermont on a flatbed truck and arrived Monday, March 22, 2021.
This past Saturday, March 27th was swap day at the department as they retired the oldest fire truck in their fleet, a 1967 FORD pumper which is 54 years old. It will be sold.
The last truck the La Harpe Fire District purchased themselves was in 1999 for around $140,000, and the only time grant money has them a truck was in 2001 when $50,000 from USDA and $50,000 from Illinois bought them a $100,000 brand new ton "brush truck".
"We call it #10 and it's now used as our Rescue Truck," Brown said, "and houses the Jaws of Life and other such rescue equipment and its kept at the La Harpe Fire Dept."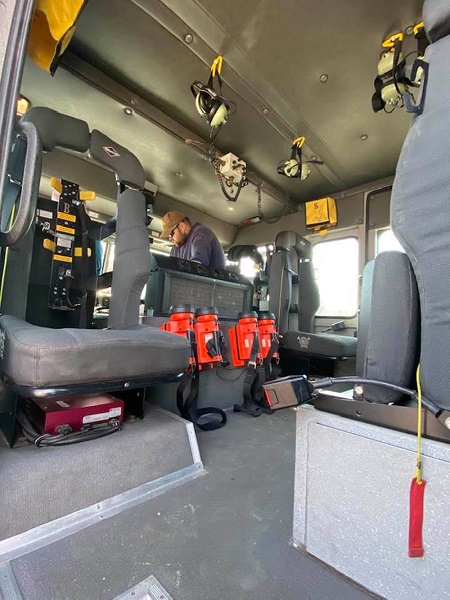 The backseat also will have airpacks and gear firemen will use to go into smoke-filled buildings etc. The extra cab room houses six firemen comfortably - two in the front, four in the back.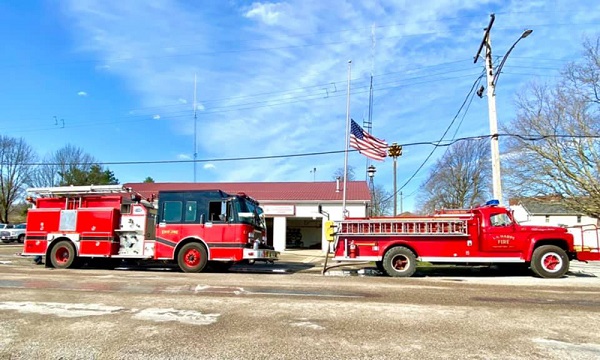 A newer 2004 Spartan will replace the 1967 Ford that will be sold keeping a fleet of 11 trucks serving the fire district; 3 each at Terre Haute and Fountain Green and 5 in La Harpe.
---