The Hancock-Henderson Quill, Inc.
---
Business Spotlight
By: Morgan McCollum, The Quill
THE FEEDLOT GRILL
102 S. BROADWAY St.
Stronghurst, IL 61480
(309) 801-1008
The Feedlot Grill is owned by Sara (Evans) and Jim Brown of rural Stronghurst.
Sara opened the restaurant in May of 2018 after purchasing the old Broadway Cafe on the corner of Broadway and Main. She remodeled before opening.
Sara and Jim have two daughters, Jordyn Brown (Des Moines, IA) and Jacqueline Evans (Stronghurst).
The Feedlot Grill is a restaurant and bar that offers lunch specials Monday through Friday, and breakfast on Saturday and Sunday mornings.
Their most popular service is their nightly specials such as:
Mondays: Boneless Wings
Tuesdays: Tacos,
Wednesdays: Specialty Burgers
Thursdays; Saturdays, and Sundays: Pizza
Fridays: Steak Night
On the first Friday of the month and every Friday during Lent The Feedlot Grill offers all-you-can-eat catfish nuggets.
The Feedlot Grill currently employees 11 people.
They are open Monday through Friday from 11:00 a.m. to 1:00 p.m. and again at 5:00 p.m. to ?.
Saturday and Sunday they are open from 8 a.m. to ?.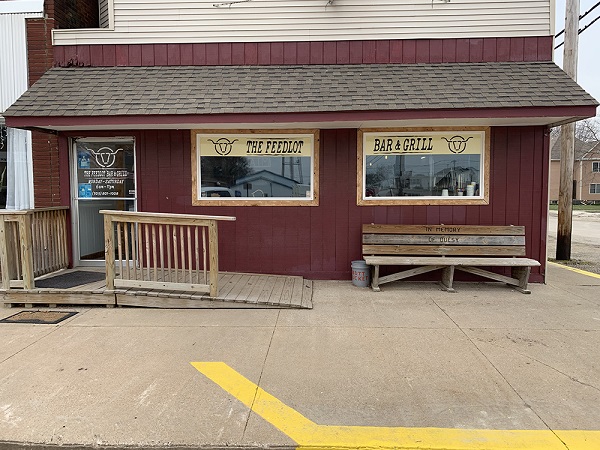 The Feedlot Grill is located in the former Hurry Back Grill restaurant.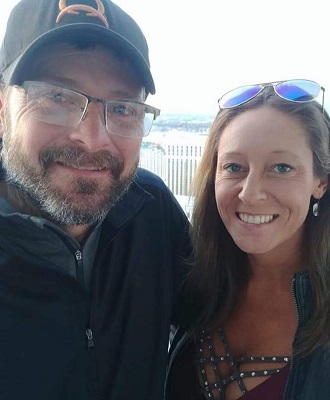 Jim and Sara Brown, owners of The Feedlot Grill in Stronghurst.
---