The Hancock-Henderson Quill, Inc.
---
Meet Your Neighbor
By: Morgan McCollum, The Quill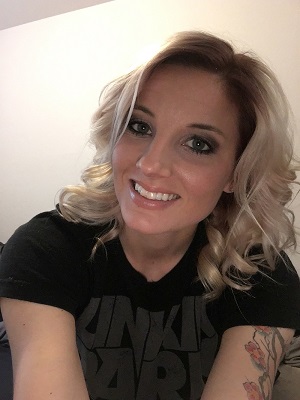 MALLORY ADAMS
Meet your neighbor Mallory Anne Adams. Mallory was born in Burlington, Iowa to Michael A. and Michele (Baxter) McCollum who grew up in the area and graduated high school at Southern.
She has one older brother, Michael McCollum (Jessica Warth, Smithshire), an older sister, Dr. Megan M. McCollum (Chicago) and a younger sister, Morgan McCollum (Media). She has a new niece, Londyn McCollum (Media) and a nephew, Patrick Rountree III (Smithshire).
Mallory is married to Joshua Taylor Adams (Mililani, HI). They have two dogs, a boston terrier named Chive and a maltese named Mia.
She attended the last graduating class in 2005 from Southern High School (Stronghurst). She graduated with her Bachelors in Business Administration from the University of Alaska Fairbanks.
Mallory has worked for the Directorate of Family Morale, Welfare, and Recreation for 13 years as a Recreation Assistant, Lifeguard, Supply Technician, Fitness Facility Manager, and Race Coordinator.
She has worked at Fort Wainwright Military Base (Fort Wainwright, AK) for 7 years, Scott Air Force Base (O'Fallon) for 1 year, Joint Base Lewis- McChord (JBLM, Tacoma, WA) for 3 years, and has been at U.S. Army Garrison Hawaii for 2 years.
Mallory's current position is Special Events Coordinator. She coordinates events for soldiers and their families with attendance of up to 40,000 people for U.S. Army Garrison Hawaii.
Her hobbies include exercising, hiking, snorkeling, going to the beach, and swimming.
Mallory and Josh normally come home to Media for the holidays or spend them in Brawley, CA with Josh's family. The last time she came home was to meet her new niece, Londyn.
"The greatest glory in living lies not in never falling, but in rising every time we fall," by Nelson Mandela is the most inspiring and motivational quote in her life.
---