The Hancock-Henderson Quill, Inc.
---
Meet Your Neighbor
By: Morgan McCollum, The Quill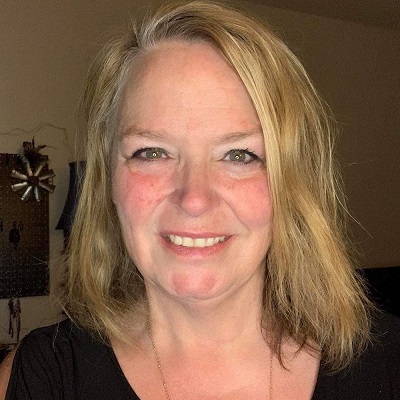 MICHELLE McGRAW
Meet your neighbor Michelle McGraw. Michelle was born and raised in Burlington, IA where all of her family is from. She moved to Stronghurst in 1992.
She married Chris McGraw in 1987. Together they have one son, Nathan McGraw (Des Moines, IA) and a daughter, Jessica and Thomas McGraw (Burlington, IA). Jessica and Thomas have three beautiful children- Isabel, Christopher, and Violet.
Michelle attended Burlington High School, Carl Sandburg College, and Bellevue University. She earned her BS in Nonprofit Management at Bellevue University. She also, achieved the Certified Administrator of Volunteer Services.
Her first 25 years she spent in printing and graphic design. She then switched careers and started in healthcare as Coordinator of Volunteer Services for 15 years at Great River Medical Center. Her husband has worked at Great River Medical Center for 32 years! Michelle recently took a job in Des Moines, IA at Unity Point Health as Coordinator of Volunteer Services. She travels back and forth to be with her family and friends as much as possible.
Michelle did cake decorating for 35 years, recently retiring from that hobby. Now she dabbles in just about everything. She loves to inspire and motivate others to see the good within themselves and work towards better mental health and that they can be anything that they dream!
Her favorite thing to do is spend time with family and friends. Michelle's favorite trips were the cruises she took with family and her husband. Her husband and her got to swim with and kiss stingrays!
"You can be or do anything in life, never let someone else tell you, you can't," is the most motivational quote in her life.
Michelle has been deaf most of her life. She has overcome many hurdles and has lead by example that you can follow your dreams if you work hard for it. She said, "growing up in a time when people thought deaf meant dumb was extremely challenging and I had to overcome each barrier to become ME"!
---