The Hancock-Henderson Quill, Inc.
---
Meet Your Neighbor
By: Grace Lessen, The Quill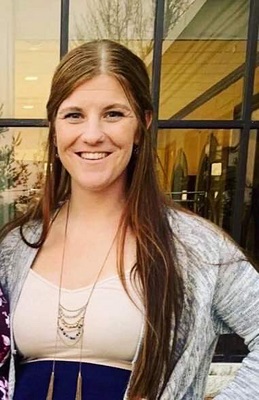 DAKOTA LAFFERTY
Dakota Lafferty is from Payson, Illinois, and attended Payson Seymour High School.
For college, Dakota attended John Wood Community College, and Iowa Wesleyan University.
Dakota Lafferty is married to Michael Lafferty.
Dakota and Michael have one child, Vince Lafferty.
At Illini West, Dakota Lafferty teaches Physical Education and Health. She has been teaching at Illini West for five years now!
Dakota's favorite parts of teaching are,
"In health I love when a student asks a question I don't know the answer to, because then we both will have learned something new after finding the answer together. "
"In P.E., my favorite part is seeing a student complete a physical task that they weren't sure they could finish".
When Dakota was asked, "How has Covid affected you being a teacher?", this was her response,
"Covid has made me incorporate more technology in my daily lessons and learn to be more flexible with scheduling. It has also made me appreciate the little things that we take for granted such as everyday conversations you have with students in between passing periods".
When Dakota isn't teaching she enjoys, Working out, playing sports, and spending time with her family and dogs.
Dakota Lafferty's advice to the students is,
"Give 100% in everything that you do, even tasks you do not enjoy".
---