The Hancock-Henderson Quill, Inc.
---
Business Spotlight
By: Morgan McCollum, The Quill
Craft Fun Day with Mary Ann
PO Box 292, 209 1/2 S. Mary St.
Stronghurst, IL 61480
(309) 221-9586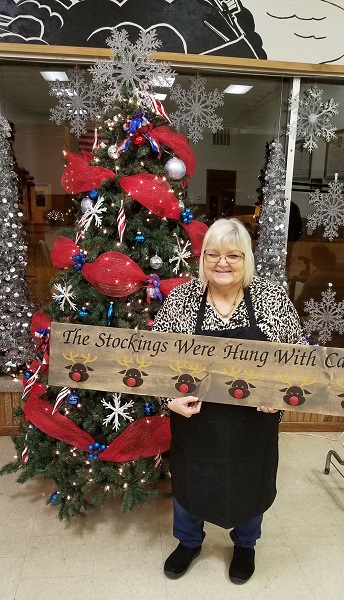 Mary Ann Stimpson began her Craft Fun Day in 2017 along with a craft page on Facebook called Craft Fun Day. There she posts and takes craft project orders and takes special orders.
Once a month, Mary Ann conducts a Craft Fun Day where she and the participants gather at the Stronghurst Legion Hall to craft and make fun projects for their homes or for gifts. She also does home DIY parties where you can host a Craft Fun Day in your home with family and friends.
She has just started a monthly subscription box where you receive $30.00 or more worth of projects for a monthly fee of $25.00. This has been so much fun for her and she has done some great projects so far. During the summer months, you may come to her garage any evening and also craft. Mary Ann cuts her wood and does the stencils for your signs. She purchased a laser cutter giving her endless options such as engraving photos, cutting boards, 3-D signs and many other options.
Comment on her Facebook page if you're interested in making a craft and she will get back to you, or you may come to one of her Craft Fun Day classes and craft with your friends or family.
Mary Ann has been married to her husband Tom for 40 years. They have two grown children, Jennifer and Clinton, 7 grandchildren: Daniel, Nevaeh, Gage, Miley, Bella, Davion, and the late Mary Kay, and 4 great grandkids, Jade, Kyrin, Scarlett, and Rosealie.
---