The Hancock-Henderson Quill, Inc.
---
Meet Your Neighbor
By: Morgan McCollum, The Quill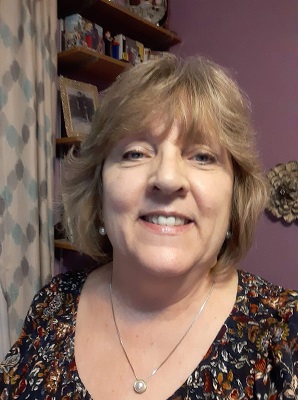 SUZANNE DYE
Meet your neighbor Suzanne Dye. Suzanne was born in Burlington, IA where she was raiseed y her parents James and Cornelia Sickels until her second grade of school when they moved to the Stronghurst area. She was raised with her four brothers, David, Danny (deceased), Doug, and Darrel Sickels.
Suzanne married Philip Dye on September 1, 1979. They have two children, James and Allie Dye (Land 'O Lakes, FL) and Ashley Dye (Monmouth). Son James is a high school and college Math teacher. Ashley works as a loan processor at Midwest Bank (Monmouth). She graduated from Southern High School (Stronghurst).
Suzanne has worked a total of 42 years in manufacturing. She worked for General Electric for 30 years until they were bought out by Asea Brown Baveria (ABB) two years ago. She is a Manufacturing Leader over Materials, Shipping, Receiving, and Short Cycle. ABB is currently scheduled to close their Burlington, IA plant in June and move to Mebane, NC.
She may be going to Mebane, NC to help with training for a fNew weeks, but for sure will ultimately be kicking back and starting to enjoy retirement.
Suzanne's hobbies include traveling, exploring light houses, flower gardening, and learning to golf.
Her daughter and her have been on multiple trips including Canada, Maine, Boston, New York, New Jersey, Myrtle Beach, North Carolina, Savanah and Atlanta, Georgia, Florida, Orange Beach, Alabama, New Orleans, Nashville, Memphis, Biloxi, Mississippi, Chicago, Green Bay ("GO PACK GO!"), Door County, Wisconsin, and Michigan. She cannot wait until Covid is under control so they can hit the road again, and get back to seeing country music concerts.
Suzanne looks forward to working on her flower beds this Spring and learning to golf once she is retired. She is also, looking forward to becoming a beach bum as well.
Her family is her life!
---