The Hancock-Henderson Quill, Inc.
---
Meet Your Neighbor
By: Grace Lessen, The Quill
Illini West Senior Nick Leon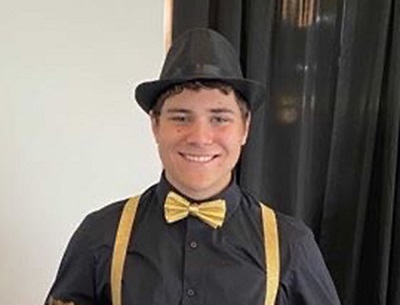 Nick Leon is the son of Sue and Jeff Leon and lives in Carthage. Nick has been involved in Track and Field, and Bass Fishing. Bass Fishing and Hunting are some of of Nick's favorite pastimes.
His favorite high school memory is, "After Prom. All of my friends and I went swimming together".
When Nick was asked who his most influential teacher was he responding with, "That's a toss up between Mrs. Cook, Mrs. Holtsclaw, and Ms. Dooley". Clearly Nick has a lot of favorites!
His advice to the underclassmen is, "high school is a lot easier if you don't let people under your skin." A fact Nick would like to include is, "If you eat too many apple cores you can die from the cyanide in seeds".
After high school, Nick plans on attending a trade school for welding.
---