The Hancock-Henderson Quill, Inc.
---
Meet Your Neighbor
By: Donna Pindell, The Quill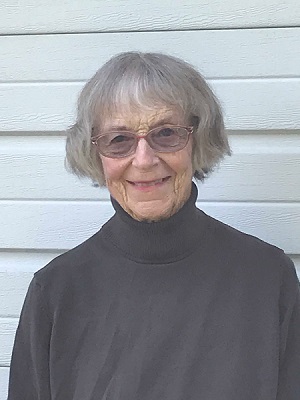 Mary Alice (Smith) Huntoon
Mary Alice was born in Stronghurst to Flida and Eddie Smith in her parents home. Presently, Mary Alice lives in Stronghurst in one of the oldest homes in the area.
She completed 12 years of school at Stronghurst grade and high school. She graduated with the Class of 1952.
After high school she went to Western University for a BA degree in homemaking. She then transferred to the University of Illinois for a master degree in education.
At Western, Mary Alice was active in band and enjoyed the trips the band made while in school. During this time, she also had another experience by becoming a milk tester and went to dairy farms in the county to check milk weights and tested for butter fat.
Mary Alice's parents owned the Smith produce and that is where she learned to test samples. It was during the war and all the men were being drafted so she was drafted to be a state milk tester for the University of Illinois. She learned how to go on the computer for each animal.
Mary Alice married Norman W. Huntoon on July 20. 1959 at the Stronghurst Methodist Church. She gained a step-daughter, Carlene who later had three children, Shelly from California, Jack from Missouri and Jennifer in Tennessee which are Mary Alice's step grandchildren.
Mary Alice started teaching at G & O High School in Gladstone. Next she taught at Warren High School until she retired.
She taught homemaking consumer education to all high school students. Girls sports were starting up and Mary Alice was chosen to help coach the girls teams.
Mary Alice is very active in her community. Organizations are her down fall. If she belongs to an organization she gives 110% or she doesn't sign up. Currently, she belongs to the HCE Retired Teachers and is a volunteer EMT for the ambulance service.
Personally, Mary Alice enjoys caring for her cattle and cats and working outside as much as she can. She participates in day trips with a group of people. They have been to stage plays, shopping and going to different states. Unfortunately, the COVID virus has put a hold on these trips.
"One never knows what's in the future", Mary Alice says, "but I try to live each day to the fullest and this may include a night call on the ambulance."
Mary Alice's words for the future, "Help where you can, smile and say "Thank You' to others. This costs you nothing, but good feelings."
---