The Hancock-Henderson Quill, Inc.
---
Meet Your Neighbor
By: Donna Pindell, The Quill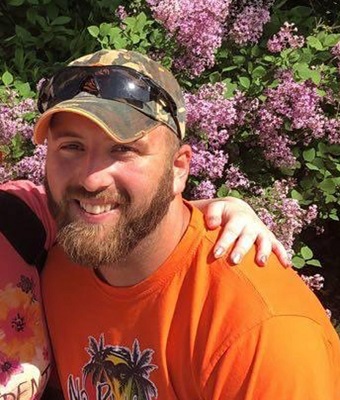 Meet Your Neighbor Zachary Jacobs
Zack Jacobs was born in Galesburg to Mike and Lisa Jacobs of Stronghurst. His grandparents are Harry and Lilly Jacobs of Biggsville.
Zack was raised and currently lives in Stronghurst.
Zack has two brothers, Mikey Jacobs of Dallas City and Jim (Connie) Jacobs of Biggsville. He also has two sisters, Elise (Brandon) Johnston of Lomax and Lilly Jacobs of Lomax.
Zack has been in a relationship with Angel Derengowski since January of 2016.
Zack graduated from West Central High School with the Class of 2012. While in school, he participated in the FFA Club.
Previously, Zack was employed at Stronghurst Grain for three years. He started his own business, Jacobs Tree Service, in 2018. Now, he is the service manager at Flatt Tire and still trims trees as a second job.
Zack is a member of the MST Volunteer Fire Department as well as the Stronghurst Ambulance Service.
In his free time, Zack enjoys going to the river with his dogs and best friends.
Zack said his outlook on life is, "Work hard for a dollar and don't be afraid to be wrong."
---