The Hancock-Henderson Quill, Inc.
---
Frontline Genetics/Harvest Max Associates
221 NORTH STREET - STRONGHURST, IL 61480
E-mail: info@frontlinegenetics.com
ROBERT AND CHERYL CORZATT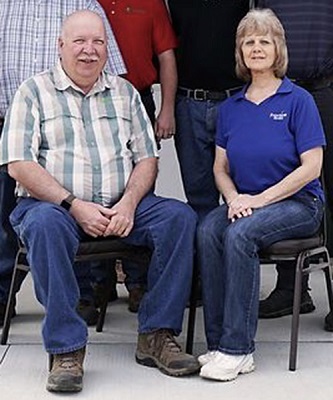 Robert and Cheryl Corzatt started Frontline Genetics/Harvest Max Associates in 2010 in a new building on the northwest edge of Stronghurst as you leave the village. In 2019, Mark and Alex Sturgeon and Ben and Maddy Hawk bought into the business as co-owners with the Corzatts.
The business is open from 8 a.m. to 5 p.m. Monday thru Friday and on Saturday from 8 a.m. to 5 p.m. in the busy season.
The business employs ten people in a variety of positions.
Frontline Genetics/Harvest Max Associates sells Channel Seed. They also provide soil testing and precision agriculture.
Their focus is on providing grower solutions for a total crop plan for seed, herbicide, soil sampling, mapping and data management.
From Robert's knowledge built over the years through seed and precision consulting, plus his strong relationship with Channel Seed, he has the agronomic background and resources to perfectly pair with the farmer's operational needs.
Frontline Genetics/Harvest Max Associates works with each grower to help them utilize the data they generate each year to improve the growers operations cost and efficiency over time.
They recognize the businesses success relies on being an innovative resource and a trusted advisor for their customers, the customer's family and the farming operations.
Robert and Cheryl have three grown children, Andrea, Amy and Adam and several grandchildren.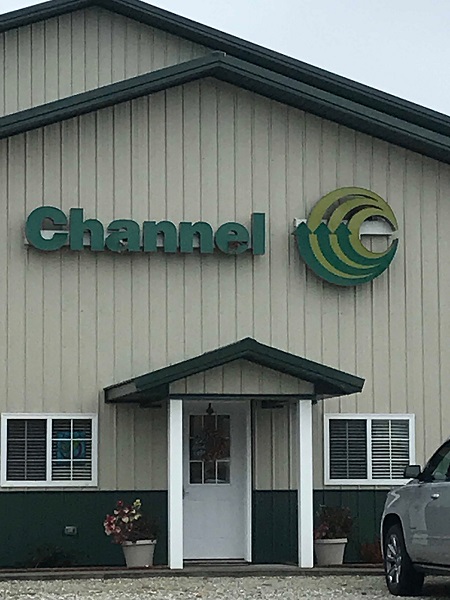 ---