The Hancock-Henderson Quill, Inc.
---
Meet Your Neighbor
By: Grace Lessen, The Quill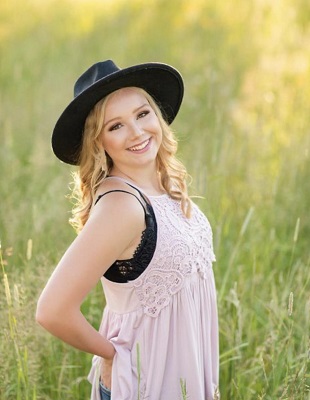 Illini West Senior, CALLIE JONES
Callie Jones is the daughter of Michelle and Aaron McCann and lives in Carthage.
Throughout high school Callie has been involved in cheer, dance, and international club.
During Callie's free time, she enjoys spending time at the Mind and Sole Dance Studio.
Some of her most favorite memories of high school were participating in homecoming week and attending football games.
Callie says her most influential teacher was her Spanish teacher, Senora Johnson.
Callie's advice to the underclassmen is, "Get involved with the school activities because high school goes by quick!"
After graduation Callie plans on attending college and studying Pharmacy.
---