The Hancock-Henderson Quill, Inc.
---
Business Spotlight
By: Donna Pindell, The Quill
Be Still Yoga
104 S. Broadway St.
STRONGHURST, IL 61480
Phone (309) 221-1767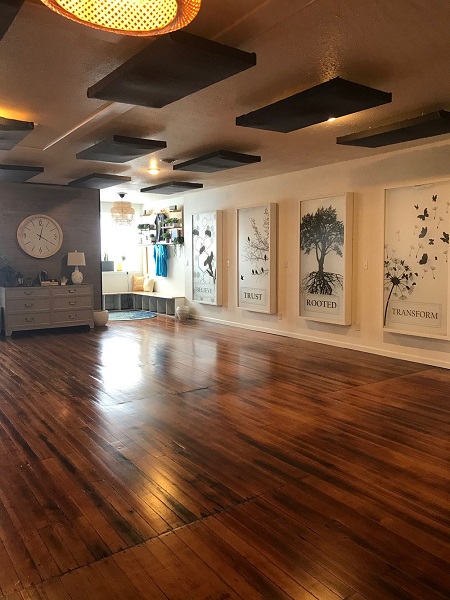 Facebook: Be Still YogaFacebook-Be Still Yoga
Donna Carnes Painter opened Be Still Yoga in the old Peterson Brothers building, former Madge's Sundries owned by Allen Kemp, next to the Stronghurst Post Office on March 21, 2020. Unfortunately, this was the first day that Illinois shut everything down due to COVID-19.
Despite the challenges with opening a new business in the midst of a pandemic, Donna has passionately continued building up Be Still Yoga.
Her mission statement: Loving people, building community in the name of Jesus.
Holy Yoga is exactly as its name states. It is experiential worship created to deepen people's connection to Christ. The sole purpose is to facilitate a Christ-honoring experience that offers an opportunity for believers and non-believers alike to authentically connect to God through His Word, worship and wellness.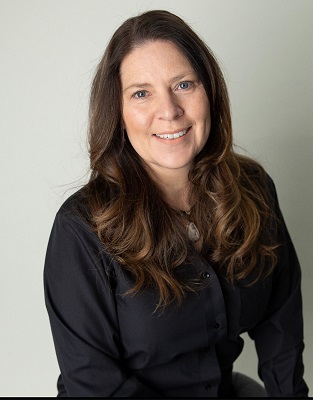 Donna is a Certified Holy Yoga instructor and also offers one on one therapy. She offers The Raindrop Technique¨ by Young Livingª which combines unique, targeted massage and energy approaches with pure, authentic essential oils for a deeply harmonizing, rejuvenating, and relaxing experience. She will be adding essential oil classes soon.
Donna has a variety of products for sale including local honey, t-shirts, mats and Young Livingª products. She also offers gift certificates for that special someone who could use some stress relief and relaxation.
At Be Still Yoga, Donna offers private parties in a relaxed atmosphere. This is one of her most requested services.
Behind the Be Still Yoga building, Donna created a green space studio where she has organic heirloom plants.
Other types of services offered by Donna include: children's yoga, chair yoga, men's yoga, restorative yoga, touch therapy, yin & yang and weight training.
Currently, Donna is the only instructor, but her husband Terry Painter helps her with the maintenance. He was an essential part of creating the green space and remodeling the building.
Be Still Yoga offers classes on Tuesday for kids and men. Wednesday Donna offers women's chair and ladies mat classes. On Thursday she offers women's chair and ladies mat classes.
Kids class is $5 per session. Adult classes are $10 per session. Discount packages are also available.
Donna offers some services by appointment only. Just give her a call and she will be happy to explain any of her services.
Hearing His voice: Donna said, "I have always been a busy person and I felt God saying to me, "Donna, just breathe'.
Donna invites everyone to "breathe with me' at Be Still Yoga. Hope to see you there.
---