The Hancock-Henderson Quill, Inc.
---
La Harpe School is providing curbside breakfast and lunch meals for students
by Becky Smith - for The Quill
The school cafeteria staff have been busy preparing breakfast and lunch for any student signed up to receive meals during this school closure time.
Last week there were two days that students could pick up meals for the week.
This week the meals were handed out on Monday and included five days of breakfast and lunch for each student.
The school cooks are doing their best to provide a variety of food while following specific guidelines
All students are eligible for this service and need to call the office if they would like to sign up for meals.
Much appreciation is felt throughout the district for the cafeteria staff for providing this service to the students.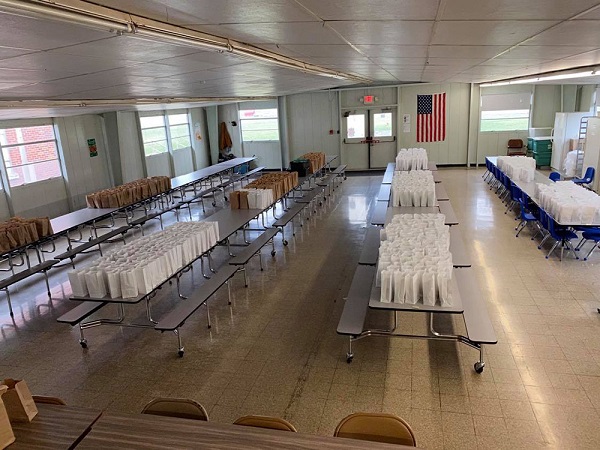 La Harpe Elemetary school lunch sacks prepared and ready for pick up.
---