The Hancock-Henderson Quill, Inc.
---
Meet Your Illini West Senior Charger
By: Grace Lessen, The Quill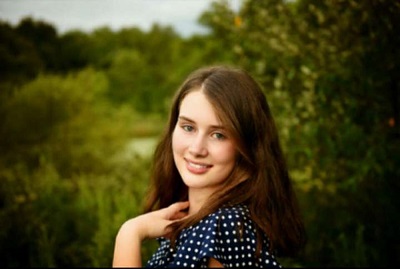 ABIGAIL JOHNSON
Abigail Johnson is the daughter of Tim and Jocelyn Johnson and lives in Fountain Green.
During high school, Abby has been involved in Drama Club, Scholastic Bowl, International Club, and Art Club.
Her school highlight has been being involved in the musicals.
Abby's most influential teacher is Linda Hartweg, her choir and drama teacher.
Her advice to the underclassmen is, "Do what you enjoy and don't let anyone get you down about it". "Appreciate your friends and get the most out of highschool while you're still there".
During Abby's free time, she enjoys singing, playing piano, and making art.
After graduation Abigail plans on attending South Eastern University and then transferring to a four year university and majoring in Musical Theatre.
---