The Hancock-Henderson Quill, Inc.
---
Meet Your Illini West Senior Charger
By: Grace Lessen, The Quill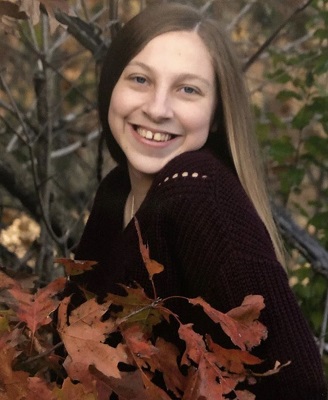 KIMBERLY LAMBERT
Kimberly Lambert is the daughter of Wanda and Jay Lambert and lives in Carthage.
In high school Kimberly has been involved in Cross Country, and Co-op.
She says her school highlight has been being involved in cross country. "There was never a dull moment!"
Kimberly's role models are her parents. Kim says, "They have always been hard workers, they never give up on anything they want in life and have worked for everything they have".
Her advice to the underclassmen is, "Get your homework done and try your hardest so you can pass your classes. It goes faster than you would expect so don't forget to have fun!"
One of Kimberly's favorite hobbies is running.
After graduation, Kimberly plans on attending Spoon River Community College and then transferring to Western Illinois University to pursue a degree in Elementary Education.
---