The Hancock-Henderson Quill, Inc.
---
Meet Your Neighbor
By: Grace Lessen, The Quill
MARISSA NEWMAN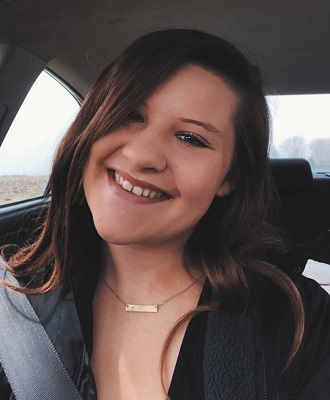 Meet Your Neighbor and Illini West Senior Marissa Newman.
Marissa is the daughter of Don and Angie Newman and they live in Carthage.
Throughout high school Marissa has been involved in FFA, Git-R-Done, and Volleyball.
During her free time, Marissa enjoys spending time with her friends and family.
When Marissa was asked what her favorite high school memory was, she said, "Every day in Senora's". Seľora, being her Spanish teacher Mrs. Johnson.
Marissa's most influential teacher is her agricultural teacher Ms. McFadden.
Her advice to the underclassmen is, "Don't procrastinate your homework".
After graduation Marissa Newman plans to attend John Wood Community College in Quincy.
---