The Hancock-Henderson Quill, Inc.
---
Meet Your Neighbor
By: Donna Pindell, The Quill
Mark Burgus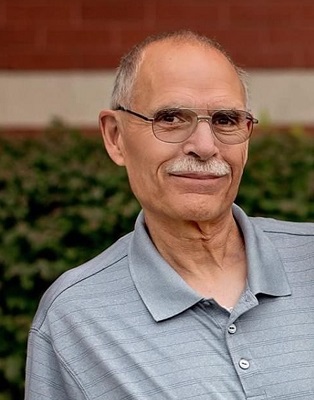 Meet your neighbor, Mark Burgus, who was born and raised in Burlington, IA. He's a veteran who spent a few years in Germany.
He is the son of Margaret Burgus from Burlington, IA who just turned 95 years old!
Mark married Lisa Smith of Stronghurst 32 years ago and they live in the home where she grew up near Oak Wood Estates. She works at Oak Wood Estates.
They have 3 grown children and a handsome young grandson.
Kayla is married to Charlie Smith, a veteran, and they have one son, 2 1/2 year old, Barrett. They live in Beaverdale, (address West Burlington, IA) where Kayla has a photography studio and took her father's picture above.
Their son Kyle is a K-9 Illinois State Police Officer and lives in Normal.
Their youngest is Kevin who is married to Ali Postle, a Registered Nurse, and he works for Excel Sprinkler Systems. Kevin also is a veteran. They also live in Beaverdale (West Burlington, IA).
Mark worked for BNSF railroad and is now retired.
In his extra time, Mark works on computers. He enjoys target shooting at Big Hollow and reloads bullets.
Mark also says he enjoys traveling out west.
Mark said that an important quote he likes is: "Every day is a good day, some are just better than others."
Mark recently recovered from the COVID-19 virus without any complications.
---