The Hancock-Henderson Quill, Inc.
---
Business Spotlight
By: Donna Pindell, The Quill
Cindy Lou's Kitchen
112 EAST STATE STREET, SMITHSHIRE IL 61478
Phone (309) 325-7220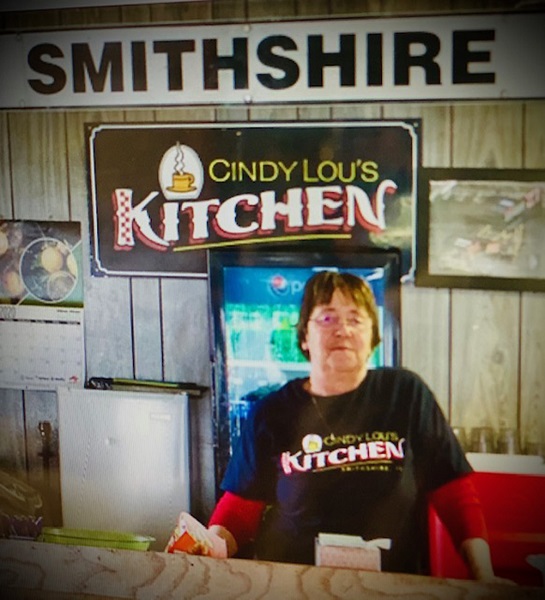 "Home cooked like Mom use to cook!"
Cindy Lou's Kitchen
Cindy Adkisson owns and runs Cindy Lou's Kitchen, a restaurant in Smithshire whose Facebook is full of great reviews for great homemade food, great service, and an enjoyable time.
Cindy Lou's Kitchen offers a full breakfast and lunch menu plus daily lunch specials.
Cindy's says, "We make our specials like Mom use to make them. Our Wednesday fried chicken day is usually pretty busy, I would say one of our favorite specials."
Friday dinner is another favorite of the locals. Cindy Lou offers whole catfish dinners, hamburger steaks, chicken strips, shrimp and ham steak. All the meals are served with choice of potato and salad bar.
Another special that "hits the spot' with customers is Friday's homemade pies. Cindy makes coconut cream pies and sometimes adds chocolate or lemon or raisin cream pies as well. Customers also adore the oatmeal and custard pies that Cindy makes.
Cindy Lou's has a private dining room that is used by several organizations.
She and her significant other, Donnie Allen, have been together for 22 years. She has a stepson Chad Allen who is married to Diana.
Cindy and Donnie have two grandsons, Parker and Mitchell.
If you are looking for good food like mom's for a modest price with good service and a friendly smile, visit Cindy Lou's Kitchen in the heart of Smithshire. If you can find Smithshire, you can't miss Cindy Lou's.
---