The Hancock-Henderson Quill, Inc.
---
21st La Harpe Classic Car Show Reunion is Saturday
by Becky Smith, The Quill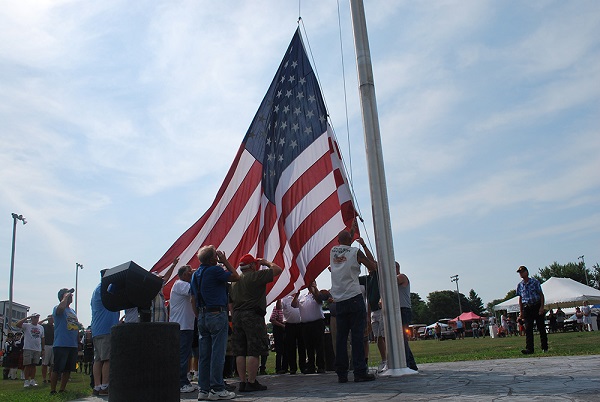 The La Harpe Classic Car Show Reunion is just a few days away!
Coming up this Saturday, August 3, 2019 car enthusiasts will come from near and far to display their classic cars or just to reminisce with friends and enjoy the many classic cars and trucks.
With 42 classes, open to all makes, trucks, and motorcycles, there will be something for everyone to enjoy.
Car show co-host, Bob Lionberger, says the usual Fred Gibb cars will be on display as well as Ken Barnhart's #16 1969 ZL-1 Super Stock Camaro and Dennis Crumby's original LS6 "70 Chevelle.
Roland Paulsgrove of Galesburg will be bringing his 1968 Fred Gibb/Dick Harrell COPO 427 Nova.
Bob and his wife, Nancy, will have their Nickey Built 2010 620 hp Camaro on display.
When inquiring with Bob about anything new to the show this year, he replied "yes, we are expecting a lot of new things coming in; different from what we've ever had".
But Bob says, "you can't really say for sure until Saturday morning when they actually pull in".
Planning for the show usually beings in January and a lot of time is spent during the next several months coordinating and bringing it all together. Jerry Burford and Darrell Kraft are instrumental as well in the organization of the car show.
Co-host, Ken Brown, says "we couldn't do it without all of the volunteers". He adds much appreciation goes out to the Park District for the use of their facilities and to all the sponsors, volunteers, the City of La Harpe, and everyone who takes part in making this a successful and enjoyable event for the community. Brown said he had to ask for help this year in getting flyers out and appreciates the many volunteers who stepped in to help.
And, as always, the patriotic opening ceremony is very moving with a chance to again remember our veterans.
The opening ceremony will consist of the bagpipe band from Nauvoo, singing of the National Anthem by Melissa Burt, special music by Gordon Blankenship, prayer from local minister Bruce Goettsche, as well as the participation from the La Harpe Boy Scouts, the Hancock County American Legion Commanders, and the Military Honor Guard of Quincy. The Great River Honor Flight members will also be recognized.
Proceeds from this year's car show will benefit the Great River Honor Flights.
---