The Hancock-Henderson Quill, Inc.
---
Take The Quill Along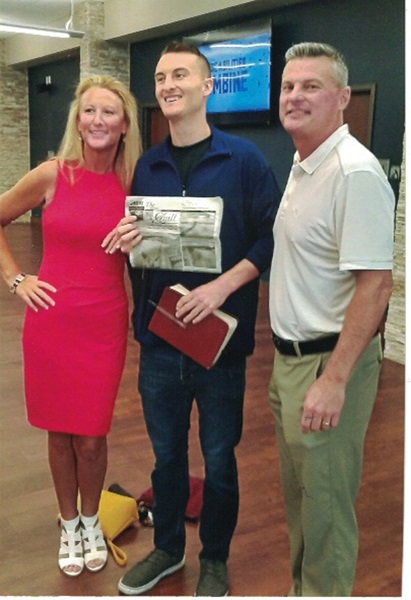 Blake Runyan Graduates In Texas
Blake Isaacson Runyan of Castle Rock, Colorado graduated on May 11th Summa Cum Laude from the University of Mary Hardin-Baylor, Belton, Texas with a BS in Exercise Physiology, and took "The Quill" along.
His class held 540 graduates with Blake along with 17 other graduates given the Provost Medal for a perfect 4.0 grade point for all 4 years. Blake was awarded the Major of the Year in his chosen field. He was active in college ministries, Helping Hands, Elementary school mentor, Student Foundation and a jail detainee's mentor.
Those attending were parents Pastor David and Janessa Runyan; grandparents Dr. Tom and Carol Runyan; Jarry and Donna Roessler and Judy Roessler. Aunts and Uncles - Thomas and Karen Runyan; Brian and Janelle Reinke; Jason and Pam Billeck and cousins Taylor and Ben Runyan and Hagen and Claire Billeck. Blake is with his parents Janessa and David Runyan.
---