The Hancock-Henderson Quill, Inc.
---
Oquawka Honors Veteran At Parade
-by Lisa Ray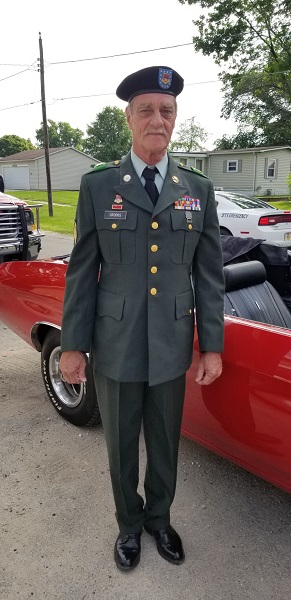 Norris Crooks, a retired National Guard Veteran was the Grand Marshall during the Annual Village of Oquawka, 4th of July Parade last Saturday, June 29.
Norris volunteered to serve in the Vietnam War from 1970-1971 and served in Operation Iraqi Freedom from 2005-2006.
Norris assisted with the National Guard in Oquawka during the Flood of 1993 and the Flood of 2008. Norris has served 33 years with the Illinois National Guard 123rd Unit out of Galesburg as a Staff Sergeant, E-6, retiring in 2009.
In his free time, he is a community helper, helping his neighbors who are in need.
Norris has been married to Cheryl Pullen Crooks for 33 years, has four children, 8 grandchildren and 2 great grandchildren.
---