The Hancock-Henderson Quill, Inc.
---
A Lap Full Of Sleepy-eyed Girls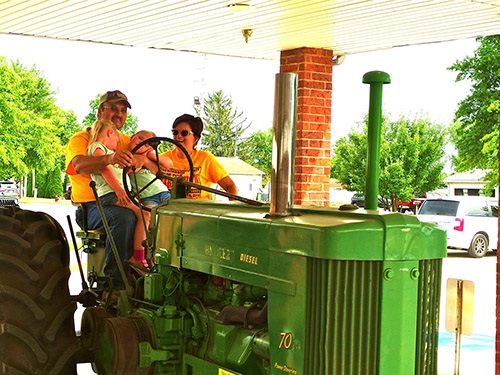 The twins girls perched on the lap of grandpa Robert Harden, somehow fell fast asleep during the Henderson County Olde Tymers parade of Antique Tractors Saturday afternoon. Their busy day of fun and games evidently wore them out.
Sharie Harden is helping her husband steer the tractor through the curves of Oak Lane Nursing and Rehab where residents were outside enjoying the parade and waving at those who passed by.
---