The Hancock-Henderson Quill, Inc.
---
Garrett Nichols
Dessa Rodeffer, Quill Publisher/Owner
He's An Amazing Kid, 10-year-old Garrett Nichols
Darren Nichols, West Burlington, IA, formerly of rural Lomax, (a 1986 La Harpe graduate), is a mighty proud dad, and rightly so.
His best buddy and son, 10-year-old Garrett, bravely underwent amputation surgery of his lower right leg last Thursday at University of Iowa Stead Family Children's Hospital.
Two days later he was dismissed and said he wanted to return to school. So on Monday, January 22, Garrett returned to school at West Burlington elementary, to be with classmates and assume studies.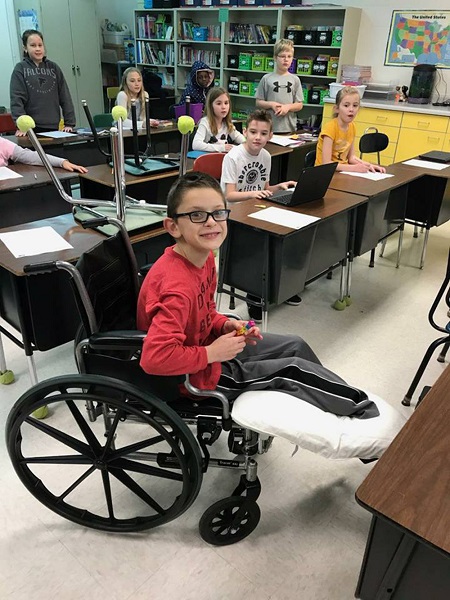 Doctors told Darren and wife Kelly, a prostetic was the best way of life for him at this point after Garrett struggled with nerve damage at birth that left a leg and foot that weren't growing properly. The doctor said that Garrett would heal quickly, and once the prostetic was fitted, they will rehab him. Darren is hoping the school will let him use the baseball work-out area so he can play catch and work on hitting with his son to get him ready for summer Little League.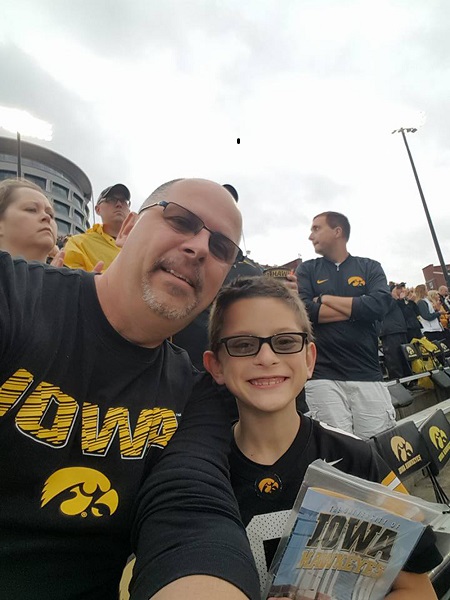 "I'm just so proud of him," Darren said. "Garrett's an amazing and brave young lad!"
The love and positive thinking by their family, combined with all the prayers and encouragement from friends, have been overwhelming. With so much love and support, and his determination, he makes us all very proud. He's definitely a hero to look up to.
Challenges come down through life at all ages, but our positive attitude is what carries us through, along with a thankful heart for the things we have, a strong will to push us on, and a caring heart for others.
Garrett has it right. He is thinking of classmates, getting back to learning and living life! "Thanks Garrett, for the good example. We are proud of you and praying for a quick rehab!"
---