The Hancock-Henderson Quill, Inc.
---
Meet Your Neighbor
By Becky Smith - The Quill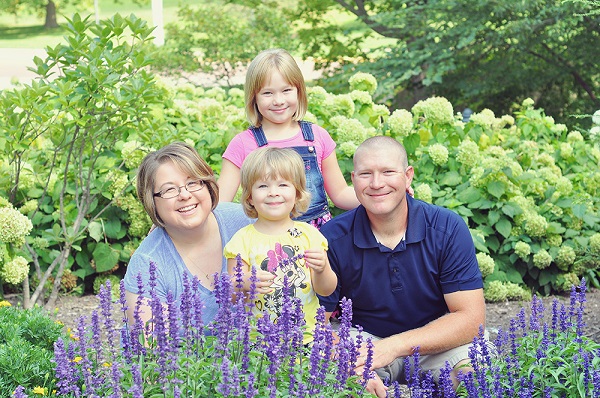 Meet your neighbors, Tim and Elizabeth Smith, of La Harpe.
Tim and Elizabeth (Magee) were married December 3, 2005.
They have two daughters MacKenzie (8) who is in 3rd grade and Madelyn (4) attends preschool.
Tim was born in Macomb and raised near Blandinsville. His parents are Richard and Sara Smith of Blandinsville and he is the youngest of 6 children. Beth, Cheryl, April, Stuart, and Craig are his siblings.
Tim is a 2000 Northwestern High School graduate and earned his bachelor's degree in Agriculture from Western Illinois University in 2004. He currently works at Crossroads Building Supply in Macomb.
Elizabeth was born in Burlington, Iowa and raised outside of La Harpe near Disco.
She is the daughter of Orval and the late Barbara Magee of Raritan and is the youngest of 7 children. Her siblings are Paul, Ron, Dwayne, and Darryl Magee, Diana (Magee) Parrish and Patty (Magee) Irish.
Elizabeth is a 2000 graduate of La Harpe High School. She graduated from Southeastern Community College in Burlington, Iowa in 2002 and has been a nurse at McDonough District Hospital for the past 15 years.
Tim and Elizabeth's hobbies include spending time with family and having fun watching their daughters grow up. They also enjoyed watching MacKenzie play softball this summer.
They are looking forward to taking their daughters to "Disney on Ice" this December.
---