The Hancock-Henderson Quill, Inc.
---
Schmitz and Beals Join Forces To Open Funeral Home In Nauvoo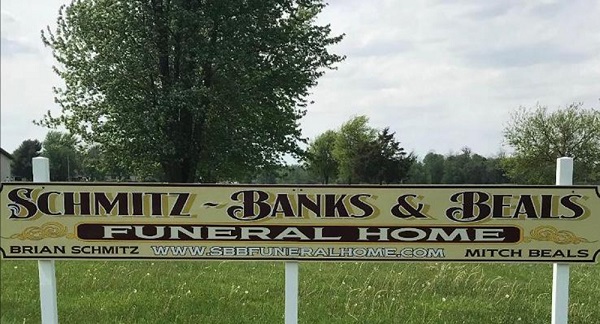 Brian Schmitz of Iowa and Mitch Beals from Stronghurst, Illinois are joining forces and will be opening a funeral home in Nauvoo, Schmitz-Banks & Beals Funeral Home, LLC.
Brian is the owner and operator of Schmitz Funeral Home's in West Point, Donnellson and Farmington, IA. He is a licensed Iowa and Illinois Funeral Director.
Mitch works with his family at Banks & Beals Funeral Home's in La Harpe, Dallas City & Stronghurst. He is a licensed Illinois Funeral Director and Illinois Life Insurance Producer.
The two men purchased the former Martin Tax & Accounting building at 2420 Young Street and are in the process of renovating the facility.
They can be reached at sbbfuneralhome.com or by phone, 217-453-2420.
---