The Hancock-Henderson Quill, Inc.
---
2018 Illini West Jr.-Sr. Prom Royal Court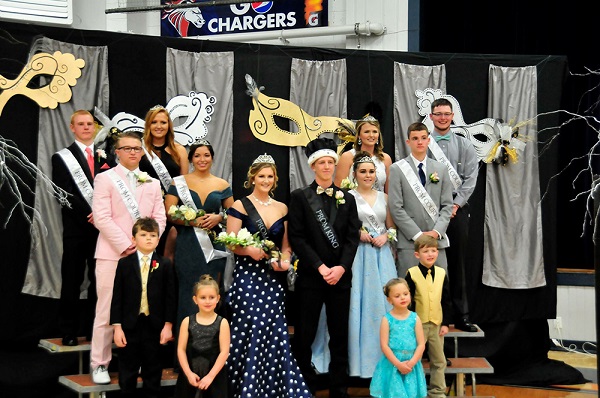 The 2018 Illini West Jr.-Sr. Prom Royalty include:
Prom King & QUEEN:
Jackson Porter, son of Molly and Ryan Hopper and Lara Pence, daughter of Beth and Rodney Pence.
Aisle Runners:
Drew Dooley, son of Michelle and Scott Dooley and Tanner Freeman, son of Kelley and Tony Freeman.
Junior Attendants:
Madison Skein, daughter of Brianne and Scott Skein
Kate Thompson, daughter of Kristi and Andy Thompson
Gibson Bergman, son of Amy and Ryan Bergman
Tucker Cole, Melinda and Chris Cole
Fourth attendants:
Hannah Duffy, daughter of Shari and Floyd Duffy
Connor Artman, son of Krista and John Artman.
Third attendants:
Rylie Harrell, daughter of Traci and Mark Harrell
Kennedy Gooding, son of Becky and Brad Gooding.
Second attendants:
Blair Boston, daughter of Dawn and Ryan Boston
Hunter Wilde, son of Holly and the late John Wilde, Jr.
First attendants:
Teddi Clark, daughter of Marla and Rodney Clark
Jacob Bryan, son of Stephanie and Eric Bryan.
---