The Hancock-Henderson Quill, Inc.
---
Hancock County States Attorney Jason Pohren dies
The Hancock County, Illinois, state's attorney was found dead Monday of an apparent heart attack, according to Hancock County Sheriff Scott Bentzinger.
Jason Pohren, 39, of Carthage died Monday after complaining of feeling ill, Bentzinger said.
Kendall Beals, the Hancock County coroner was quoted in a press release issued by Sheriff Bentzinger that preliminary indications are Pohren died of natural causes, a heart attack.
Additional details regarding Pohren's death were not expected to be released until an autopsy is completed this week.
Funeral arrangements are pending at Vigen Memorial Home in Keokuk, IA. Bentzinger said "the Pohren family is asking for privacy during this time."
Pohren was born and raised in Keokuk, IA and graduated from Keokuk Senior High School in 1997. He was the first person in his family to attend college. He graduated from Western Illinois University with a bachelor of science degree in law enforcement and justice administration and then worked as a police officer in Hamilton. He was the "Top Cop" from 2002-04, then decided to further his education.
He went on to attend Southern Illinois University School of Law. During his law school career, he served as a judicial intern for Illinois Supreme Court Justice Lloyd A. Karmeier. He also served as a law clerk for the SIU Ombudsman's Office, where he authored criminal appeals for college students.
Pohren graduated from Southern Illinois School of Law with highest honors, Magna Cum Laude.
He became state's attorney in December 2014 after running unopposed as a Republican.
He succeeded Stephanie Hilton, who was appointed as state's attorney in January 2014 after the death of Jim Drozdz, who was killed in a traffic accident in December 2013 in Dade County, GA.
Pohren was in the process of prosecuting the first-degree murder trial of Antonio Sanchez, the 17-year-old Keokuk, Iowa youth accused of killing Maddie Finch, 19, during a New Year's Eve party at the La Harpe home of Finch's parents.
Sanchez is scheduled to next appear April 17 before Hancock County Circuit Court Judge David Vancil, who is expected to determine if Sanchez is competent to stand trial in Finch's death.
According to Hancock County Clerk Kerry Asbridge, First Assistant Hancock County States Attorney Rachel Bloom has been appointed and will be sworn in as the new Hancock County States Attorney this morning (March 21st).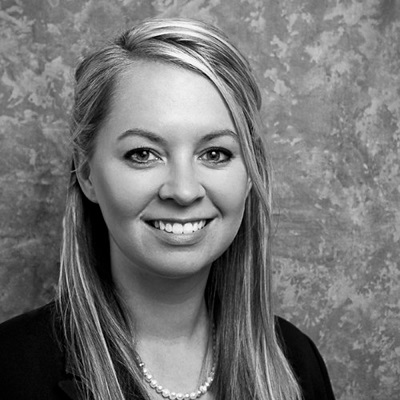 Rachel was sworn in as assistant States Attorney Nov. 9, 2016.
Before coming to Hancock County, Bloom worked in the state's attorney's office in McDonough County for three years.
She studied at Southern Illinois University for two years (2005-07) before transferring to Western Illinois University (2007-09), and completing an internship in the McDonough County district.
Activities and Societies at WIU: Journalist, Student Honors Association; Student Representative; Peer Mentor; Publicity Chair, Phi Alpha Delta Pre Law Fraternity; Winners of Best New Pre Law Fraternity.
She attended North Carolina Central School of Law from 2009-2012 graduating Magna Cum Laude. She is licensed in North Carolina and Illinois.
Activities and Societies while there include: Biotechnology & Pharmaceutical Law Review: Revisor, Speaker; Student Mentor; Criminal Law Tutor; Presidents' Roundtable; Community Service Chair, Phi Alpha Delta Law Fraternity
---