The Hancock-Henderson Quill, Inc.
---
Take The Quill Along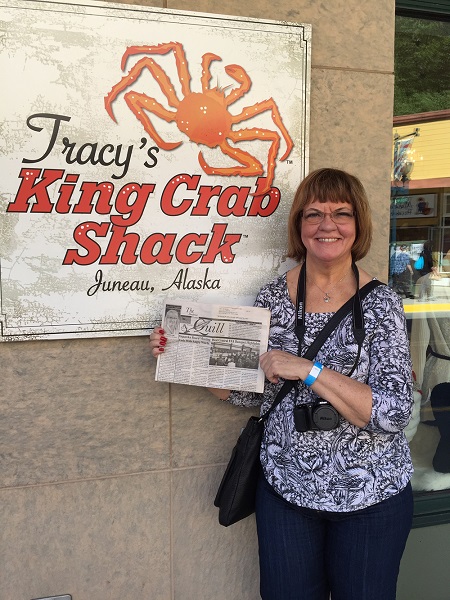 Linda White of Bakersfield, California took "The Quill" along to the "World Famous" Tracy's King Crab Shack in Juneau, Alaska, a city of over 30,000 and the capitol of Alaska. According to their website, it's the most popular restaurant in town and it is ranked #1 on TripAdvisor. This trip was in May 2016, but in September 2016, the crab shack closed after 11 seasons at its 406 S Franklin Street location. The owner moved it to its large red corner venure down the street next to the cruise ship dock on 432 S Franklin St. and specializes in Alaskan King Crab, with homemade King Crab Bisque, crab cakes, King, Dungeness & Snow crab.
Linda grew up in Stronghurst with her parents (the late Lawrence and Freida White) before they all moved to Bakersfield. Her dad, a US Army veteran, was a member and commander for many years of the American Legion Post 765 in Stronghurst. When you go on a trip, take "The Quill" along, and have your picture taken with it, and send it to us. Let's see where all "The Quill" can travel.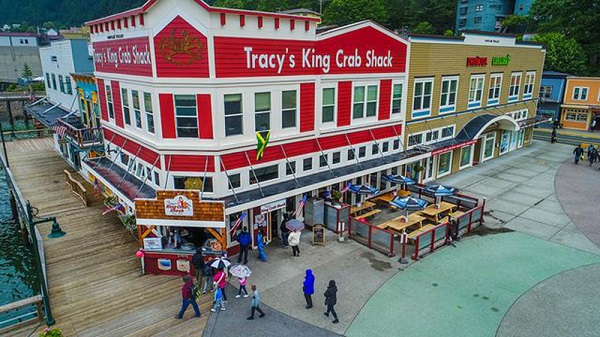 ---