The Hancock-Henderson Quill, Inc.
---
Grand Opening -Ribbon Ceremony of COUNTRY Financial - Johnson Agency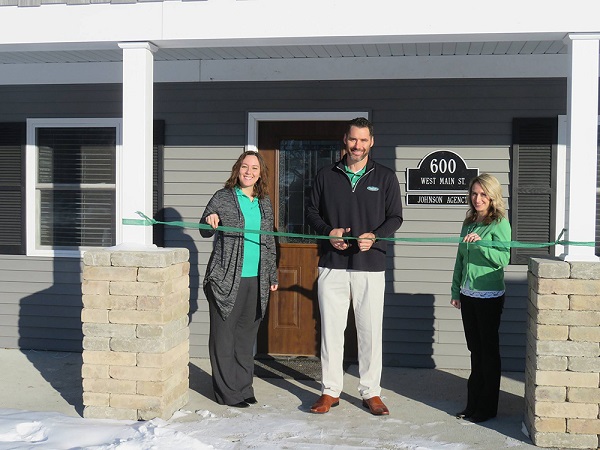 From left is Ashley Johnson, Ryan Johnson, and Jamie Huston
 The COUNTRY Financial-Johnson Agency opened the doors to their new building located at 600 West Main Street, La Harpe, (just west of the La Harpe School) on Tuesday, January 2, 2018. 
Several community members took part in the ribbon cutting ceremony coordinated by Kristin Huls from the Hancock County Farm Bureau. Ryan Johnson, who has been with COUNTRY Financial for 16 years is excited to open a new business in his hometown, alongside his wife, Ashley.  
With the recent retirement of Kent Wildrick who served the area for 40 years, Ryan will serve COUNTRY clients in La Harpe and the surrounding area. They look forward to serving the Hancock County community and encourage you to stop and see their new building!
Office hours are 8:00-noon and 1:00-4:30, Monday through Friday. Country Financial phone is 217-659-3441.
---