The Hancock-Henderson Quill, Inc.
---
Take "The Quill" Along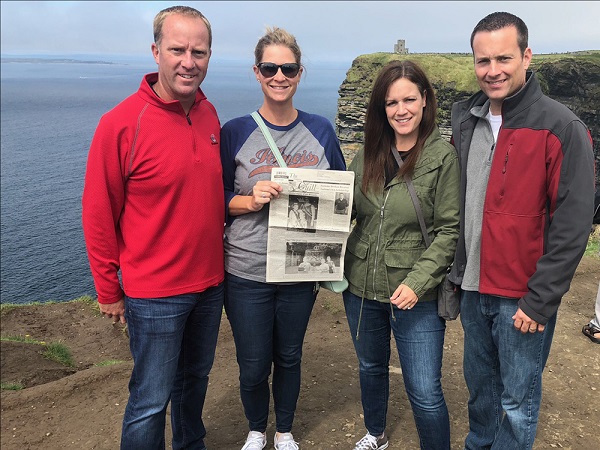 Jeremy and Kristel Kane of St. Charles, Missouri and Mike and Megan Downey of Mt. Vernon, Iowa took "The Quill" along during their vacation to Ireland. They are standing in front of the Cliffs of Mohr, a destination that has over 1.5 million visitors annually.
While they were in Ireland, Jeremy was trying to find out where his great, great grandfather, James Kane, was born and raised before leaving for the United States around 1850. They were able to find a village along the western coast of Ireland that had a cemetery with many Kanes dating back to the mid-1800's.
Jeremy is trying to finish a project his Uncle Art Kane started over 30 years ago.
When you go on a trip, take "The Quill" along and have your picture taken with it, and send it to us. Let's see where all "The Quill" can travel.
---