The Hancock-Henderson Quill, Inc.
---
Take "The Quill" Along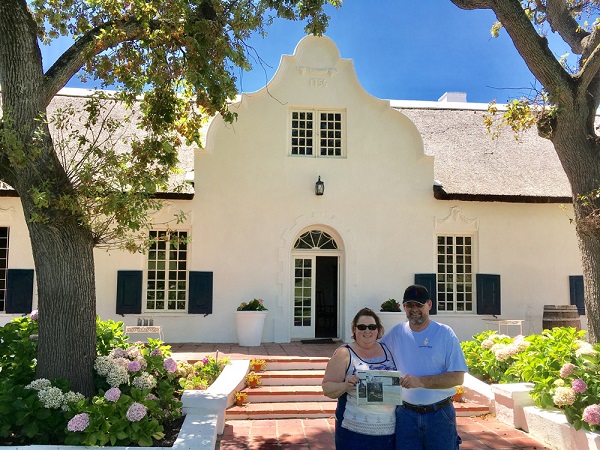 David and Sheila Livermore, Smithshire, took "The Quill' along on a trip to London in January. Here they are in front of a villa in Cape Town South Africa. Points of interest they saw were Buckingham Palace, The Serpentine, Big Ben, Cape Point National Park, Baboons, African penguins, elephants, and much more. Their journey took them 3,771.5 km over the beautiful South Africa coast.
When you go on a trip "Take The Quill Along" and take a picture of it and send it to us. Let's see where all "The Quill" can travel.
---