The Hancock-Henderson Quill, Inc.
---
Quilt Of Valor Presentation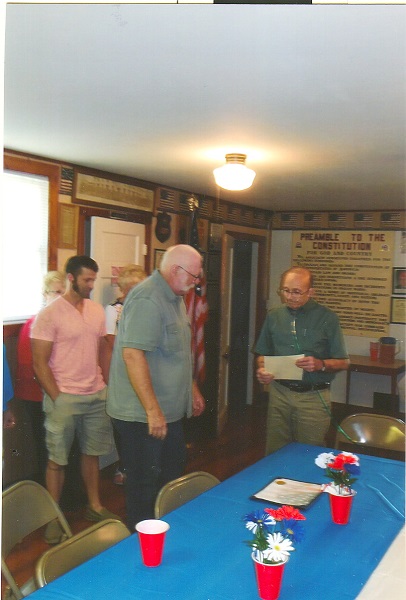 Bill Bennett served in the U.S. Marines during the height of the war in Vietnam. Bill gave his best in the unpopular war and it cost him his health. Bill has survived numerous hospitalizations and lives with 02 24-7, medications, and respiratory inhalers, never complaining.
Sunday, June 11th, Bill's family held a special presentation of the "Quilt of Valor" by sponsors of the QOVs mission committee to say "Thank you for your Service, Sacrifice, and Valor." The event was held at the La Harpe American Legion Hall which gave Commander Harry Fark an opportunity to present Bill a 50-year certificate of membership in the American Legion.
A catered barbecue dinner followed the presentations. If you see Bill be sure and thank him for his service. From left is Brett Bennett, Harry Fark, and Bill Bennett.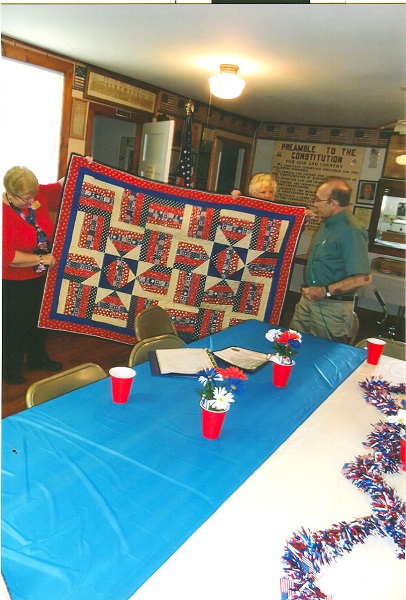 ---