The Hancock-Henderson Quill, Inc.
---
Take The Quill Along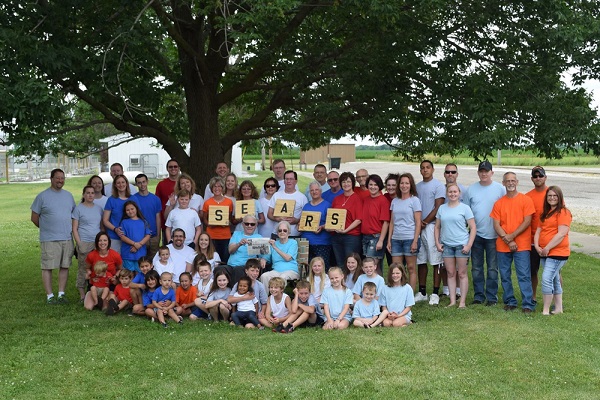 The Quill traveled a short distance on June 17, 2017 as Clinton and Eleanor Sears celebrated Father's Day and their 69th wedding anniversary (June 20), with a family reunion at Friendway Park in Colchester. They enjoyed having 66 of their 75 immediate family members in attendance throughout the weekend. Family members traveled from California, Colorado, Illinois, Indiana, Iowa, Missouri, Nebraska, and Tennessee which included 15 of their 16 grandchildren and 29 of 34 great-grandchildren. They enjoyed visiting with so many and especially seeing so many little ones play together. They appreciate all who traveled for their special weekend.
When you go on a trip, take "The Quill" along, and have your picture taken with it, and send it to us. Let's see where all "The Quill" can travel.
---