The Hancock-Henderson Quill, Inc.
---
Oquawka Enjoys Independence Day Parade-Saturday, July 1st
Life in a small town can be very exciting and Oquawka was the place to be last Saturday!
The "America True, Red, White & Blue" themed parade started off the holiday festivities.
Then it was on to Oquawka's annual Catfish/Chicken Fry at the Museum Park to enjoy delicious the Catfish and Chicken fry with all the trimmings and do a little shopping with the vendors.
Cherrie Simpson, who grew up in Oquawka, sang the National Anthem on the Oquawka Museum Stage. The annual FFA Tractor Pull rounded out the day/night with a huge crowd to cheer on the pullers.
The rural way of life offers a lot of patriotic activities and many good volunteers.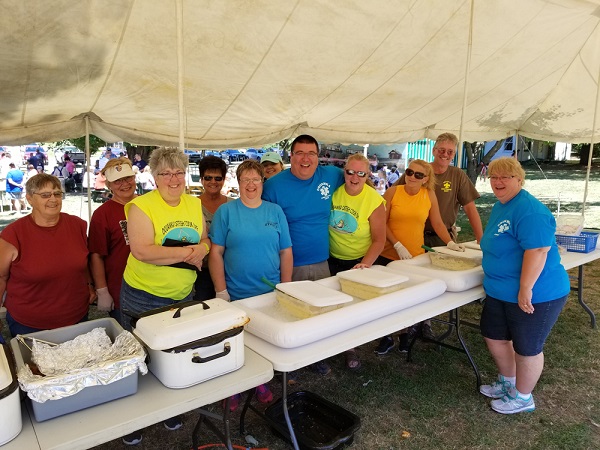 Here are some of the many volunteers who helped with the Fish dinner Pictured: L-R: Diane Meldrum, Pat Albin, Tina Thompson, Debbie Lumbeck, Nancy Bundy, Darion Thompson, Robert Eldridge, Tina Lox, Miranda Woods, Scott Ray and Tammy Bundy
pictures thanks to Lisa Ray of Oquawka.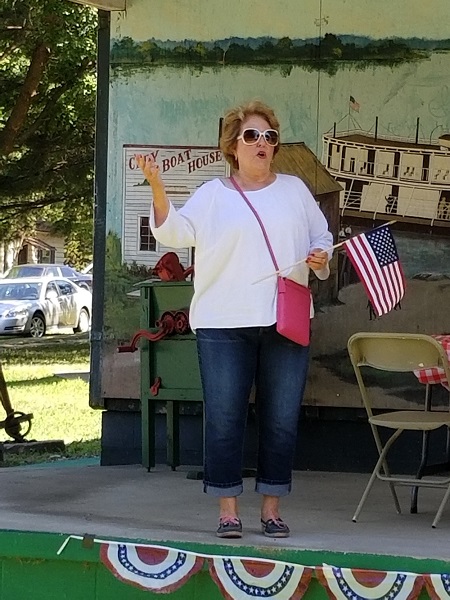 Cherrie Simpson who grew up in Oquawka, opened the Catfish-Chicken Dinner Fry by singing the United States of America's National anthem.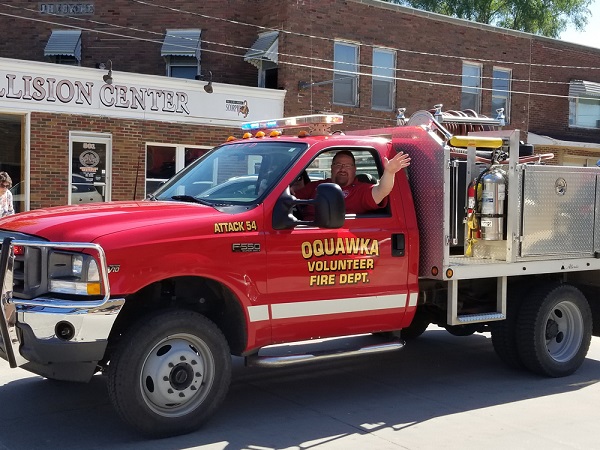 Oquawka Fire Chief Troy Jern waves at the crowd Saturday.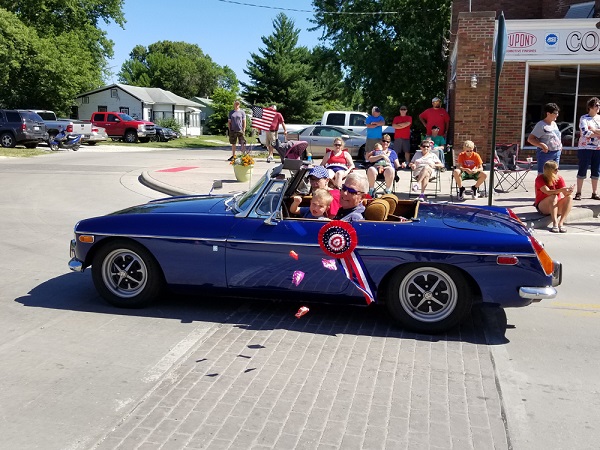 John Turnbull with his classic car as his grandson tosses out candy.
---