The Hancock-Henderson Quill, Inc.
---
Take "The Quill" Along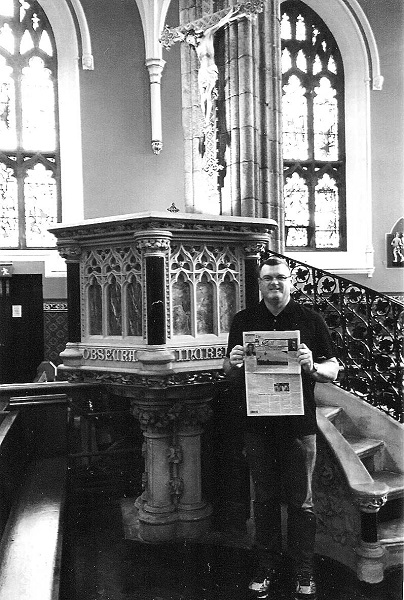 John Huston, Berwick, took "The Quill" along with Art Kane's obituary, along to County Louth, Dundalk, Ireland. This is St. Patrick's Cathedral. Art's mother Rosie Larkin's family is originally from this county.
When you go on a trip, take "The Quill" along, and have your picture taken with it, and send it to us. Let's see where all "The Quill" can travel.
---