The Hancock-Henderson Quill, Inc.
---
Kids Enjoy School-Wide Morning Meeting
by Deb Olson-The Quill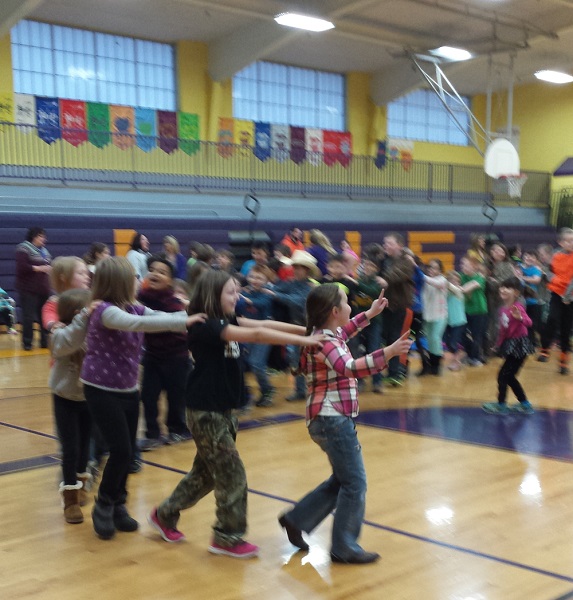 At 8:00 a.m. on Thursday, January 26, 2017 La Harpe Elementary School had a School-wide Morning Meeting in the gym. Grant Rogers' fifth grade class led the meeting.
Students recited the Pledge of Allegiance. Then there was a moment of silence.
To start the day the classes beginning with Mr. Rogers' students began a round of hellos to the assembled students. The greeting moved around the gym from class to class until it reached the fifth graders again.
Principal Lila McKeown read the list of January birthdays, then announced the bingo winners. They were:
K- Olivia Plasterer; 1st Maci LeMarr; 2nd Hayden Covert and Rane Stoltz; 3rd Ryder Hynek; 4th Maddox Burr; 5th Melany Bundy and Laney Brown.
Art -Madison Bough and Speech-Keaton McConnell
Mr. Rogers' students told about a book they had read. The book, "Summer of the Monkeys" written by Wilson Rawls, tells about a boy who helps capture the monkeys who have escaped from a traveling circus.
The fifth graders performed a skit about capturing the monkeys.
To close the meeting the school song was played and students were given a chance to dance.
It was a great way to start the day, in an energized and positive state of mind.
---