The Hancock-Henderson Quill, Inc.
---
Stronghurst Water Tower Is Going Up
By: Shirley Linder, Quill Editor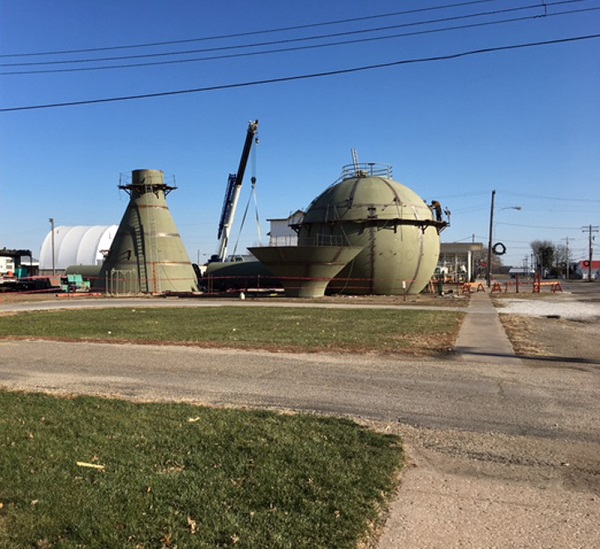 After months/years of talking and planning Stronghurst residents are seeing the construction of a new water tower.
The village board decided it was more cost efficient to build a new water tower than to pay the high maintenance cost on the 100 year old current tower.
At the February 15, 2015 Village of Stronghurst Board meeting, Nick Wagner of MSA Professional Services told the trustees preparation of the engineering report and design had begun on the new water tower project. At that time the topographic survey and geotechnical investigation (soil boring) had been completed.
MSA was looking to submit their report and plans specification to the IEPA for a permit review by March 1, 2015.
The board signed the final contract at the September, 2015 meeting for the million plus dollar project.
Maguire Iron won the bid as contractor for $1,078,000.
Now, due to good weather and the steel arriving ahead of scheduled delivery, the parts of a new tower are fast appearing. Completion date is set for October, 2018.
Upon completion there will be a red, white, and blue, 150,000 gallon, pedesphere style (meaning a big ball at the top with a one steel column stem) water tower on the land beside the Bank of Stronghurst.
---