The Hancock-Henderson Quill, Inc.
---
Ride That Bull Nate!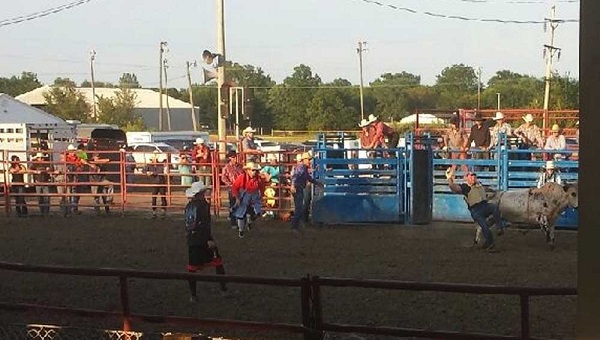 Celebrity bull riders from the local area joined in the excitement at the Hancock County Fair in Augusta on Friday, July 21st. Nathan Todd represented the La Harpe Fire Dept., and the Hancock Sheriff Scott Bentzinger, Hancock County States Attorney Jason Pohren, and other local officals tried their hand at bullriding. There were some sore muscles the next few days with comments of needing more practicing on how to dismount a bucking bull.
---