The Hancock-Henderson Quill, Inc.
---
Meet Your Neighbor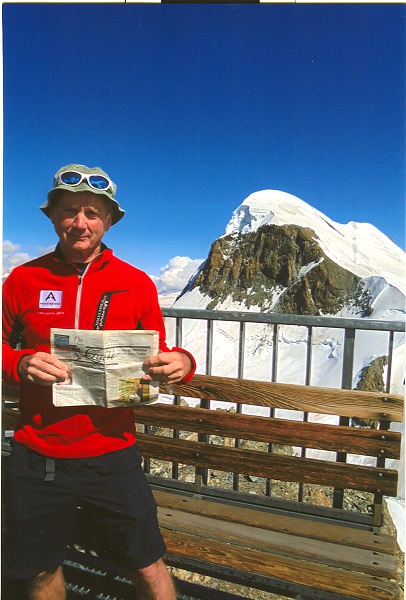 Craig Owsley took the Quill along to Zermatt, Switzerland, which is located at the base of the Matterhorn Mountain. Here he met up with four friends and they explored the area for two days. They traveled on to Chamonix, France and joined the rest of their group to begin the hiking trip around Mont Blanc.
Mont Blanc is the highest mountain in the Alps and is the most historic climbing venue on Earth. The massif that incorporates Mont Blanc is like a compact mountain range in itself featuring over 400 distinct summits and 40 glaciers. The mountain is shared by three countries: France, Italy and Switzerland. Mountain trails and huts have been developed along the route to allow for carrying very little pack weight considering the terrain involved and the length of the trip.
When you go on a trip, take "The Quill" along and have your picture taken with it, then send it to us. Let's see where all "The Quill" can travel.
---