The Hancock-Henderson Quill, Inc.
---
Artwork by Rutzen Displayed In October
by Dessa Rodeffer, Quill Publisher/Owner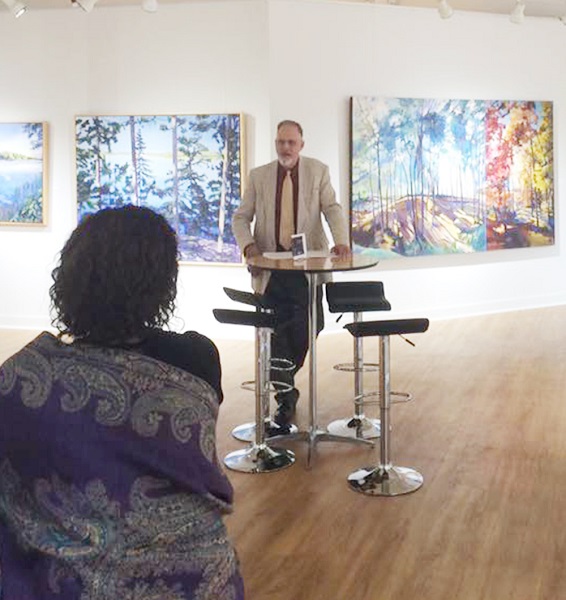 Monday at Burlington Art Center, in downtown Burlington, IA, a solo show by artist Douglas Rutzen of rural Blandinsville (Sciota) opened his show with a talk about his original landscape paintings that will be on display in October, 2016 at the Burlington Art Center Gallery on the corner of Jefferson and 3rd Street. Tuesday evening, Rutzen was busy conducting a painting class at the center. Rutzen's daughter, Miriam, says, "Dad's work is a testament to his faith in God and I am thankful to have the opportunity to celebrate shows like this. Even better to view in person--and many are for sale!" His website says of his work: "Paintings that celebrate the beauty and glory of God's creative works - featuring woods, fields, lakes, mountains and skies of Illinois, Northern Minnesota, Upstate New York and the Colorado Front Range." Rutzen's beautiful displays of his work were featured in the Quad Cities Airport through April, and earlier in Galesburg and Monmouth art centers. Visit the Burlington Art Gallery during October from 2-5pm and also, check out his website at www.douglasrutzenlineofsight.com.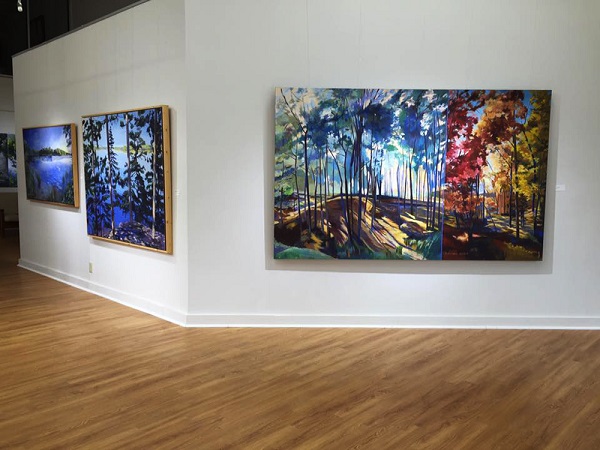 ---