The Hancock-Henderson Quill, Inc.
---
Meet Your Neighbor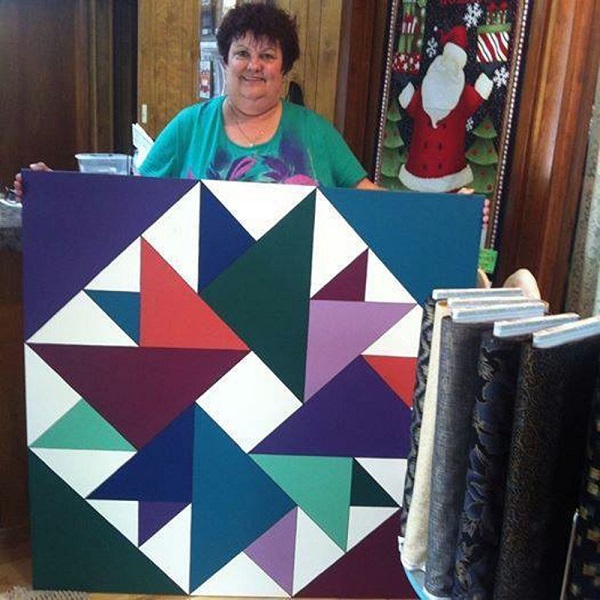 Meet your neighbor, Janice Neff of rural Stronghurst, daughter of the late Clarence (C.E.) and Elaine (Droste) Neff.
She was born and raised in Stronghurst, and was part of the first graduating class of Southern High School in 1972. Janice managed and then owned C.E. Neff Company, a John Deere dealership until 1990 when she accepted a job with John Deere Credit Services. She worked in Kentucky and Iowa for 8 years, as an Area Collections Manager returning back "home" in 1998 when her mother was terminally ill.
Janice married Darrell Link in 2001 and they are active members of the Pontoosuc Community Church.
Together they have 5 children: Rachael Hamilton, Michael (Maggie) Link, Jerame (Brooke) Cokel, Natalie (Paul) Britt and the late Nathan Cokel, and 11 "awesome" grandchildren, she said.
Janice's only sibling is Charles Neff, also of Stronghurst.
When Janice returned to Stronghurst she re-opened her real estate office and sold real estate and appraised property from 1998 until 2010.
In 2014 Janice opened her new shop, Quilts & More, which is a popular destination for many local quilters and out of town shoppers alike. Summer always brings in several hundred out of town quilters during the Row by Row Experience where quilters travel from shop to shop collecting patterns and kits. Each shop will have their own original pattern and design. (See: Your Neighbor-Neff, -p.12)
Quilts & More had a darling farm design last year, and have another special one in the works for this year.
Quilts & More is a full line fabric shop, with over 1,200 bolts of fabric in stock, as well as stocking the latest rulers and notions to make quilting faster and easier.
Quilts & More carries the largest stock of Accuquilt products in the tri-state area. Janice stocks three models of the Accuquilt Cutter including the New Go BIG electric model which makes cutting quilt pieces about 90% faster and more accurate, and stocks over 95% of the dies that Accuquilt makes!
If you have not yet visited Quilts & More, you owe it to yourself to do so, they have a huge selection of top line quilting fabric, and classes for every age and skill level.
Janice has been sewing for over 50 years, being taught by Mrs. Charles (Dorothy) Fort when she was 10 years old. Janice enjoys going to "work" every day and loves her shop and all the wonderful people that come quilt with her.
---