The Hancock-Henderson Quill, Inc.
---
Take "The Quill" Along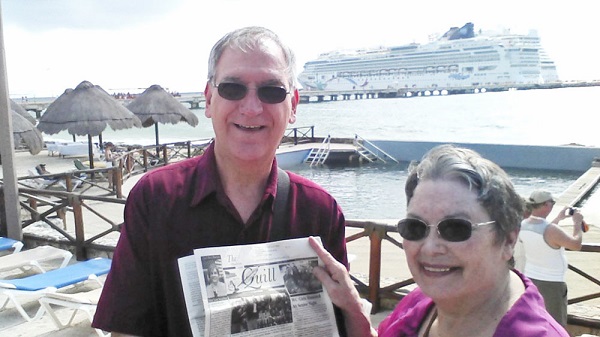 "The Quill" took a 7-day cruise with Mary Pat and Steve Lackscheide of Raritan, stopping at Cozumel, Mexico, Roatan, Honduras, Belize City, Belize and Costa Maya, Mexico where this photo was taken. Our ship, the Norwegian Dawn, is in the background. The Quill" and its chaperones enjoyed the warm, sunny weather of the Caribbean. Whenever you go on a trip or an adventure, "Take The Quill Along" and have your picture taken with it, and send it to us. Let's see where all "The Quill" can travel.
---