The Hancock-Henderson Quill, Inc.
---
"LOOK-UP LA HARPE"
Architectural Detail On La Harpe Buildings
"An architectural detail is a small piece of the whole yet it has the power to characterize and define the entire building."
-from: "Beyond bolts: architectural details construction, meaning." at DSpace.mit.edu
by Deb Olson, The Quill
This week's article continues a look at architectural details around windows and cornices. All our illustrations are from buildings on the north side of the 100 block of East Main Street.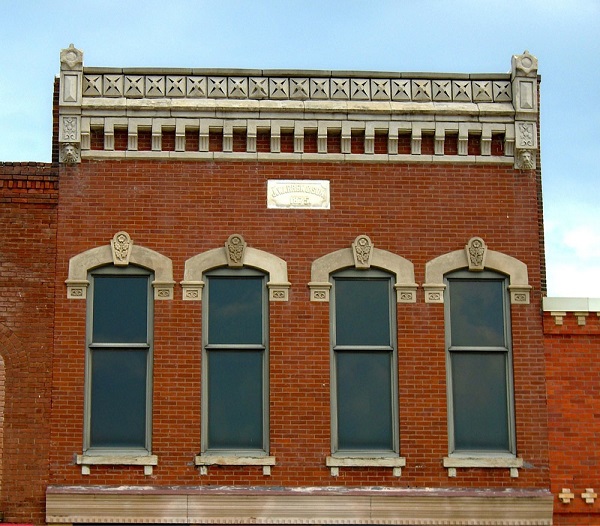 First, the windows in the J. M. Campbell building which is owned by Colton and Donita Foster of C&D Properties. Each window is topped with a window hood that echoes the top of the structure. These windows illustrate how large of an area the older windows had initially covered. The large size allowed more sunlight and air into the rooms.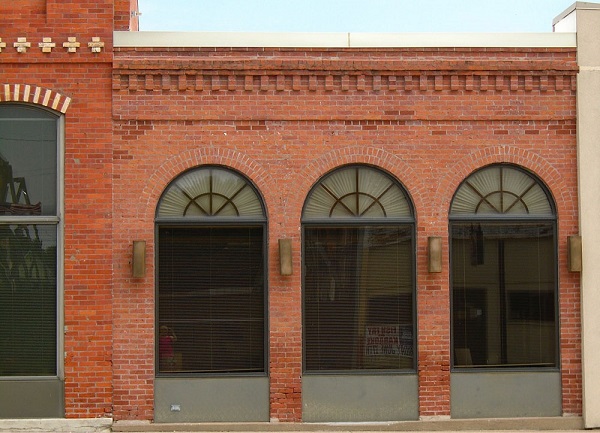 Further down the street, in the J. Warren and Sons building, built ca 1875, another decorative cornice tops the building. The windows also sport another decorative window hood which features a decorative coin in the center and rosettes on either side of each window's hood. These windows retain the large size of the older original windows.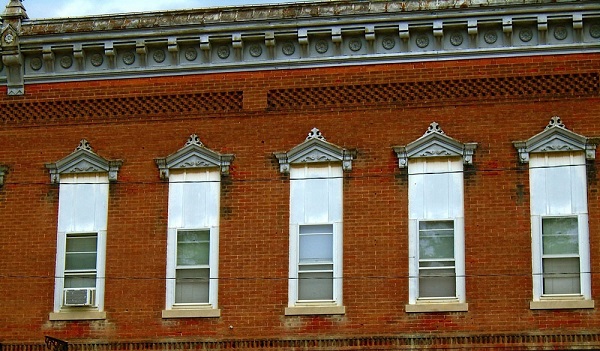 Finally, in the next building, owned by First State Bank of Illinois, is seen an example of long narrow windows with an arched transom over each window and decorative accents.
Keep looking up La Harpe!
---