The Hancock-Henderson Quill, Inc.
---
Architectural Detail On La Harpe Buildings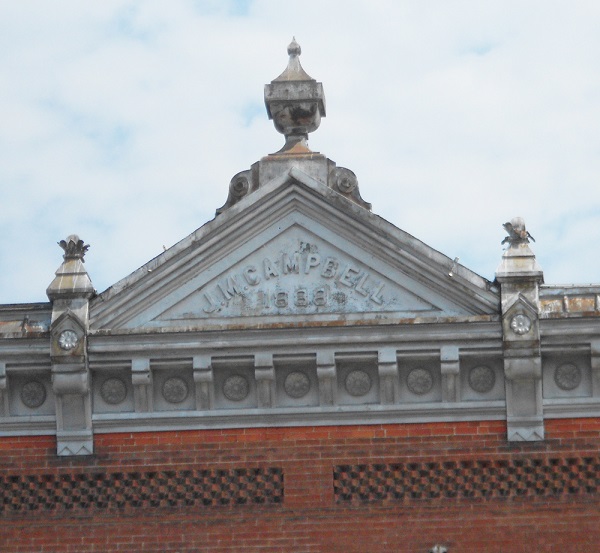 "An architectural detail is a small piece of the whole yet it has the power to characterize and define the entire building."
-From: "Beyond bolts: architectural details construction, meaning." at DSpace.mit.edu
What makes old buildings unique? In addition to their historic nature, one element that adds to the character of older buildings is the special architectural details that grace these buildings.
A drive along La Harpe's Main Street provides an intriguing look at many of these architectural details in the city's buildings. Arches and vaults, colonnades, columns and entablature, trusses and turrets all give a distinctive look to many of the city's older buildings.
One place that many of the La Harpe's old brick buildings have special details is around windows.
Whether the detail includes arches which frame the window or pediments which sit above the window the purpose of the decoration is to add a stylish accent to the window.
The picture accompanying the article shows vaulted windows in 2 styles.
The first window on the left is above the Wood Tax and Accounting building on Main St., which was built in 1879 as a bank. The simple arches are inset.
The second arched window pictured on the right, is in the adjacent building with a row of brick outset defining the arch.
Often, the tops of buildings also have distinctive decoration. Cornices, a horizontal decorative molding that crowns a building, can have different patterns each giving the building it surmounts a special look.
Pictured here are the cornice, frieze and architrave of the Campbell Building on Main Street which dates from 1888.
In addition to the decorative cornice the building also sports a pediment which features the name of the building and the date it was built.
Another picture of the Campbell building shows the decorative pediments that sit above its windows.
Look up La Harpe and see all the fascinating structures and architectural details in the city!
Watch for future editions of the Quill which will spotlight different architectural features on local buildings.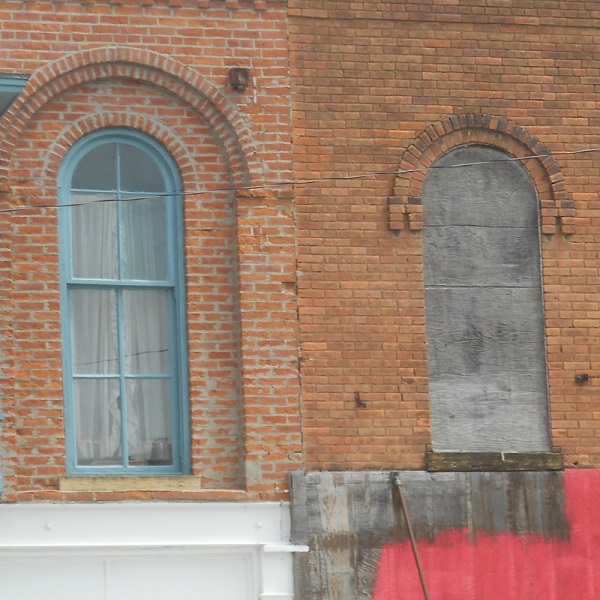 ---